Gallery Photos by Liliana Reyes
Veronica Tennant, C.C.
Prima Ballerina with The National Ballet of Canada for 25 years, Veronica Tennant, won hearts and accolades dancing with such luminaries as Erik Bruhn, Rudolf Nureyev and Mikhail Baryshnikov. In 1989 she danced her farewell performance, with her signature role of Juliet, and a Gala entitled: A Passion for Dance – Celebrating the Tennant Magic. Now an award-winning filmmaker, producer/director, Veronica received the International Emmy for Karen Kain: Dancing in the Moment. For CBC she also created the Gemini Award-winning Margie Gillis: Wild Hearts in Strange Times, and Shadow Pleasures, narrated and written by Michael Ondaatje. Her Vida y Danza, Cuba was screened at the first Luminato Festival and Veronica was thrilled to collaborate closely with DCD on The Dancers' Story, and Celia Franca: Tour de Force. The first dancer to be appointed as Officer of the Order of Canada in 1975, Veronica was elevated to the rank of Companion in 2003, the Order's highest honour. As an inductee, Veronica Tennant has been named as Honorary Chair of DCD's inaugural Dance Hall of Fame.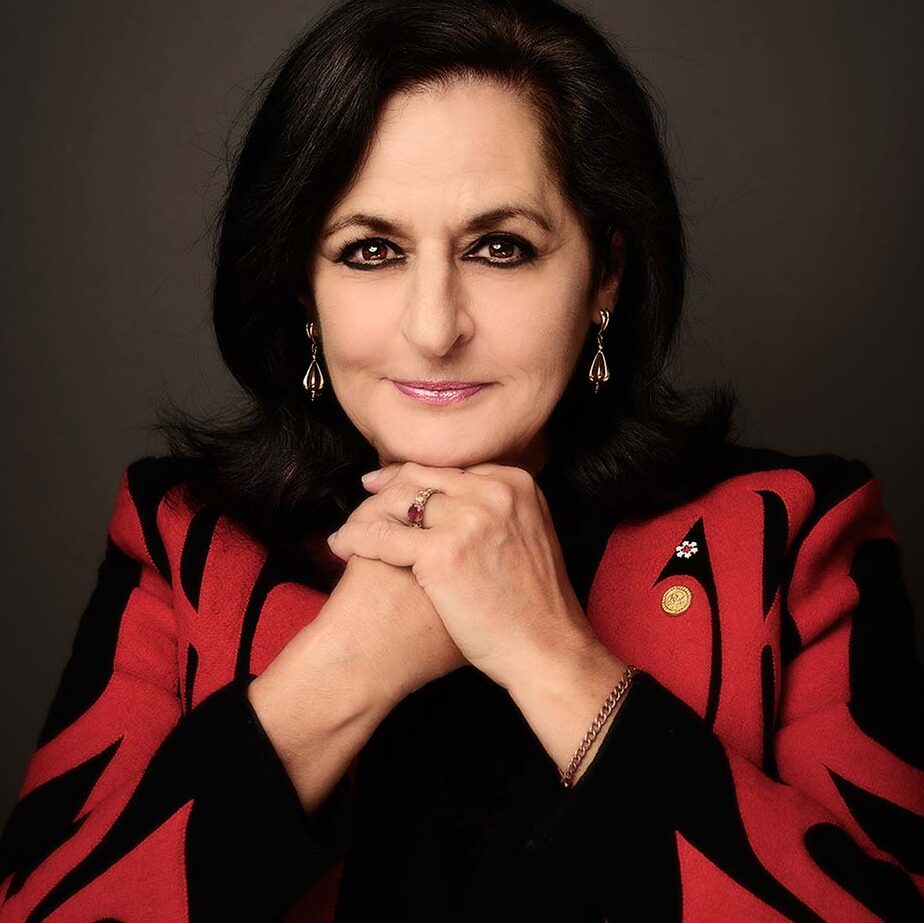 Danny Grossman
Danny Grossman is a dancer, choreographer and activist. He created the Danny Grossman Dance Company which became a creative voice for his political activism. Danny Grossman was born in San Francisco. In 1963, Grossman joined the Paul Taylor Company in New York where he remained for ten years. In 1973,Danny Grossman was invited to perform with the Toronto Dance Theatre. He soon found himself exploring choreography and was prodigious throughout the 1970s. Grossman founded the Danny Grossman Dance Company in 1978 as a vehicle for his works, both witty and profound using a distinct vocabulary generated by Grossman's unique way of moving. The company garnered international success with notable works such as Higher, National Spirit, Nobody's Business and Endangered Species. Danny remains an integral voice in the Canadian dance landscape.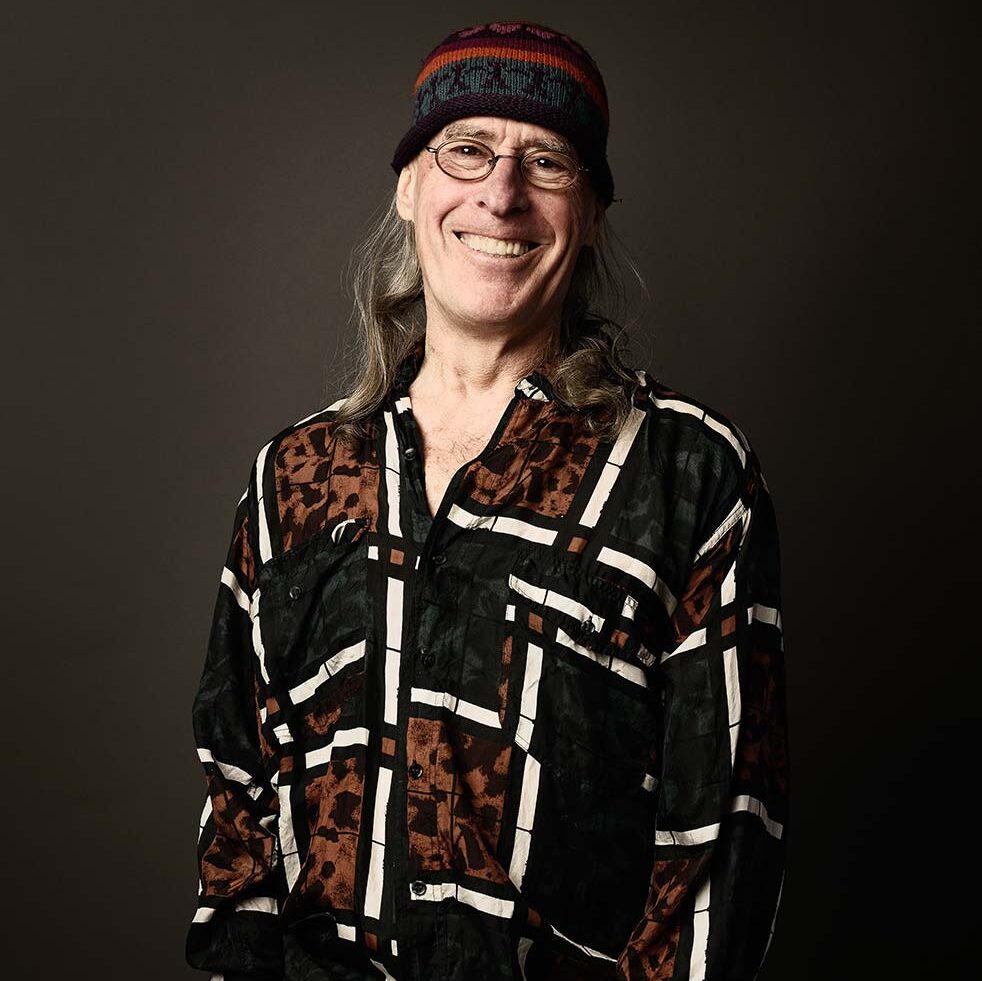 René Highway
René Highway (1954–1990) was an Indigenous dancer and actor of Cree descent from Brochet, Manitoba. He was the brother of playwright Tomson Highway, with whom he frequently collaborated during their time at Native Earth Performing Arts in Toronto. Highway studied dance at the Toronto Dance Theatre, Denmark's Tukak Theatre, and at the Native Canadian Centre in Toronto. He performed with Toronto Dance Theatre from 1976-1979 and again in the mid-1980s. René Highway helped to create the role of Nanabush in his brother's play The Rez Sisters (1986), and was the choreographer for Dry Lips Oughta Move to Kapuskasing (1989). He died of AIDS-related causes in 1990. Native Earth Performing Arts started the René Highway Foundation in his memory.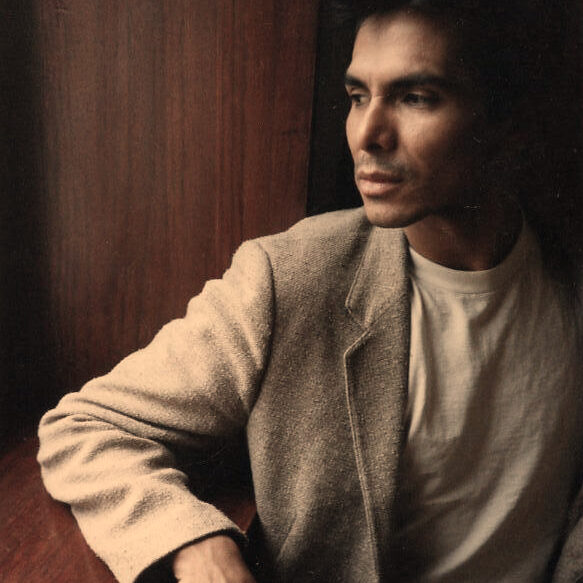 Karen Jamieson
After receiving a BA in Anthropology and Philosophy from the University of British Columbia, Karen Jamieson began dancing at Simon Fraser University. Jamieson trained in New York, studying with Alwin Nikolais, Merce Cunningham, Martha Graham, Alfredo Corvino and Maggie Black; performing and touring with Yvonne Rainer, Phyllis Lamhut, and Alwin Nikolais. Returning to Vancouver, she co-initiated the experimental movement collective, Terminal City Dance Research. She established Karen Jamieson Dance in 1983 as a vehicle for the creation and production of works exploring dance as a mythopoetic language. Seminal works include Sisyphus, Man Within, and Solo from Chaos. Karen Jamieson has been acknowledged nationally for her ground-breaking work in community engagement and cross-cultural dance, works include Gawa Gyani, collaboration with the community of Skidegate in Haida Gwaii, and current creations with the residents of Vancouver's Downtown Eastside. Karen received the Chalmers Award for Choreography, the Vancouver Mayor's Arts Award and the Isadora Award for her contribution to the overall development of dance in British Columbia and Canada. Karen Jamieson has created 98 original dance works and is honouring her body of work through the KJD Legacy Program. She continues to dance, mentor, and create new work.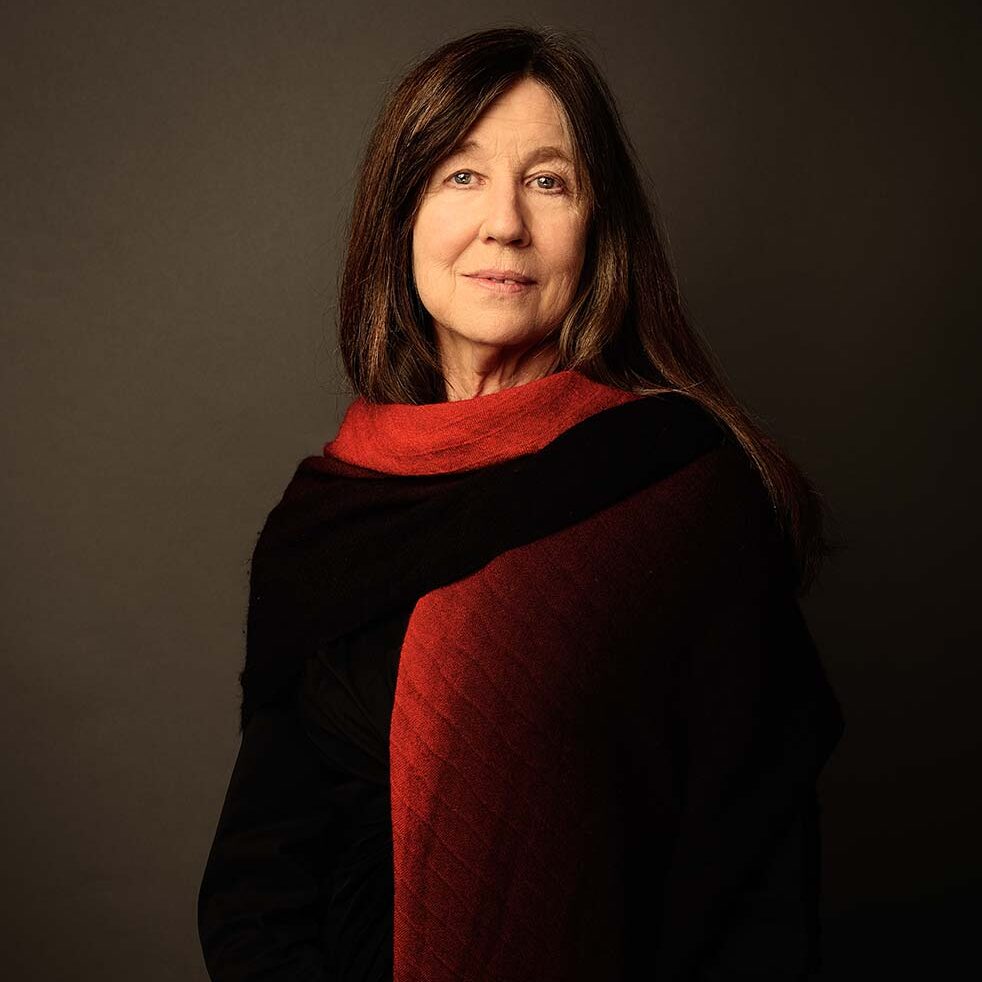 Alan & Blanche Lund
The Lunds were Canadian dancers, choreographers and teachers who worked in television, film and theatre. Alan Lund and Blanche Harris trained as dancers in their native Toronto and first established a reputation as a dance team performing in hotel floor shows in Toronto and Montreal in the 1930s. The couple, who were to marry in 1944, enlisted in the Royal Canadian Navy and were cast as the headlining dancers in the World War II revue Meet the Navy. While performing in Germany at the end of the war, Blanche contracted polio and was told she would never dance again. With Sisyphean determination, she fought her way back and by the late 1940s, the Lunds were performing at the London Palladium. They became household names in the 1950s dancing on variety television shows for CBC. Having choreographed since his teens, Alan Lund also contributed to various theatrical productions including Spring Thaw, the Canadian National Exhibition grandstand show, and the Stratford Festival. From 1966 to 1986 he was artistic director of the Charlottetown Festival, where he directed and choreographed the successful Anne of Green Gables: The Musical , and numerous other productions. While raising their four sons and shuttling her family between Ontario and PEI, Blanche also ran the Lunds' successful dance studio in Thornhill, Ontario; among her students is actress Sheila McCarthy. Alan Lund received an honorary degree from the University of Prince Edward Island and became an Officer of the Order of Canada. He died in 1992; Blanche Lund died in 2018.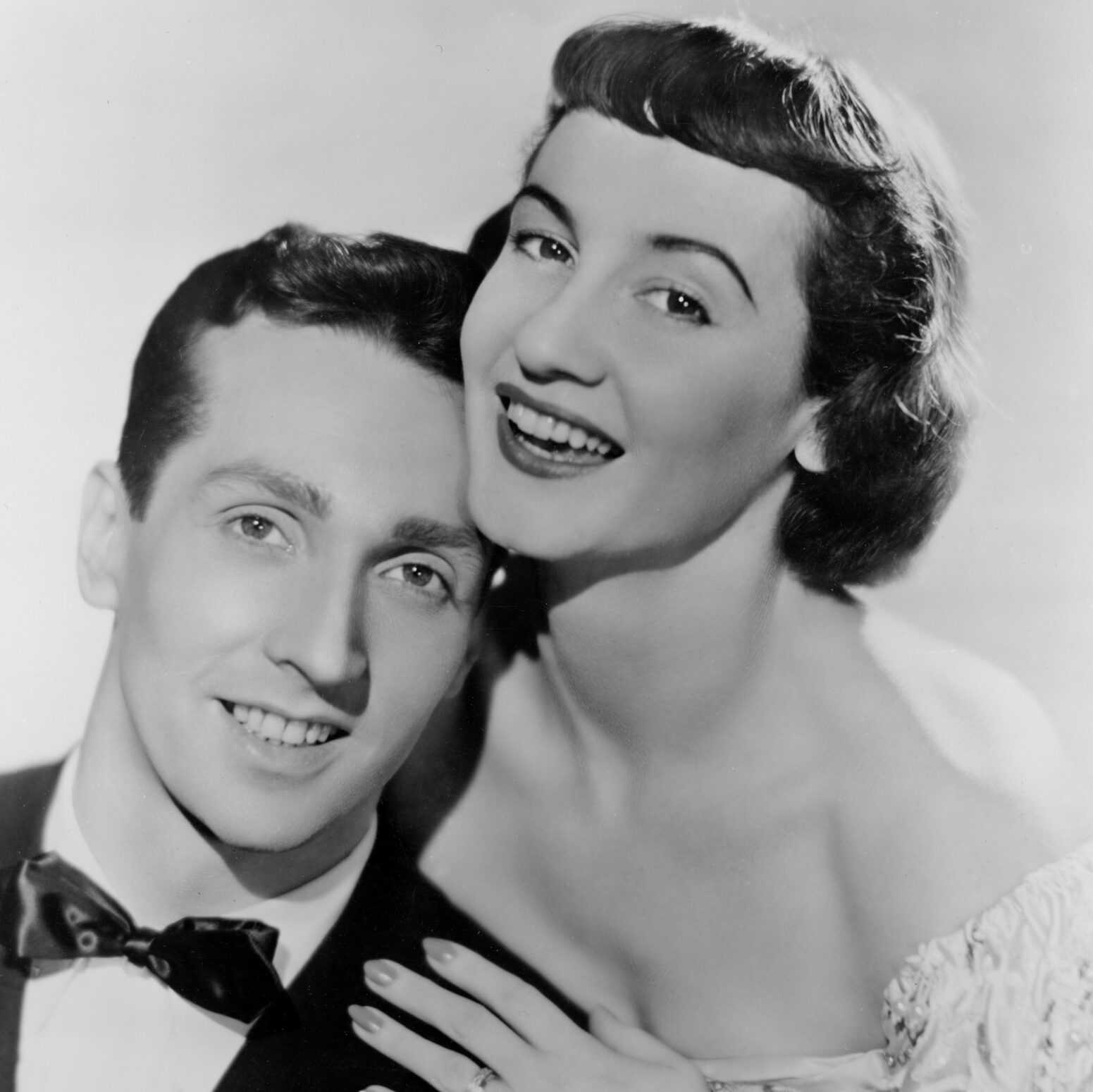 Jeanne Renaud, C.M.
As a pioneer of modern dance in Canada, Jeanne Renaud has had a rich and varied career. After studying in Montreal and New York, she taught and performed briefly in Paris before co-founding, in 1961, L'École de danse moderne de Montréal with its associated performing group. She founded Le Groupe de la Place Royale in 1966, which she directed until 1971. Well known for introducing new and challenging styles of dance to the Montreal scene, Jeanne Renaud also believed strongly in the need for cross-fertilization of the arts. Her early contacts with the Montreal group of artists and writers called the Automatists fostered many collaborations for her as a choreographer. Renaud led a notable career in arts administration and was also co-artistic director of Les Grands Ballets Canadiens. She continues to assist dance artists and companies with their creations and has currently completed a filmed version of one of her choreographies. Jeanne Renaud has received the Governor General's Award, the Order of Canada and the Prix du Québec.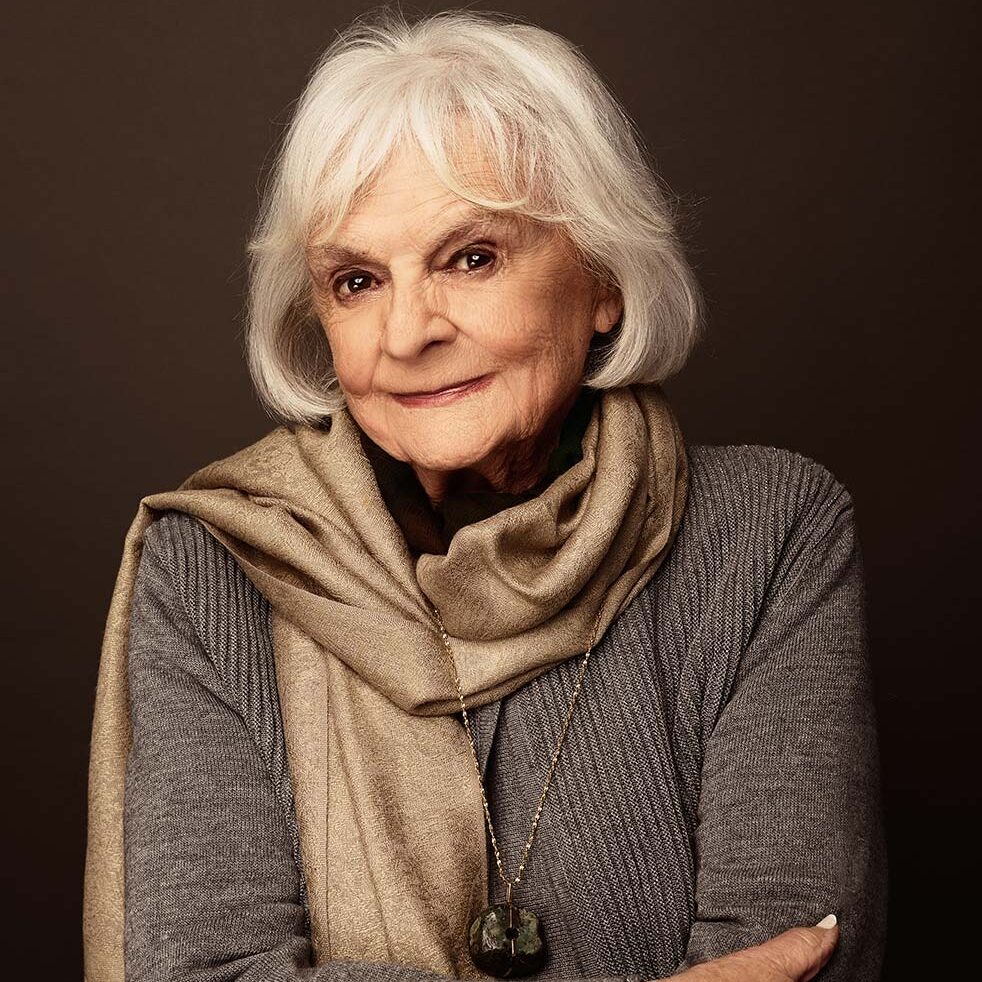 Rina Singha
Rina Singha's extraordinary career as a solo Kathak performer and choreographer spans her entire adult life. Recognized as one of Canada's eminent dance artists, she has earned international acclaim and recognition for the elegant beauty and purity of her technique and the skill and wisdom of her interpretative powers. Coming to Canada in 1965 at a time when most non-western dance was seen as "quaint" or "exotic", Singha made it her life's mission to ensure that the beauty of her art form would be recognized and appreciated both for its depth of technique and its message. Rina was among the first of Canada's dance artists to work extensively with deaf children in the 1970s. Rina Singha's career as a trailblazer in dance has been recognized with numerous national and international awards including the Pioneer Skills for Change du Maurier Award, the William Kilbourn Lifetime Achievement Award, the Dance Ontario Award, the Grant Community Achievers 2008 award, and the Internationally Juried Award for Excellence in Performing Arts for her Biblical dances. Ms. Singha continues to choreograph, dance, teach and mentor.
Ola Skanks
Ola Skanks was a pioneering figure in the development of African Diasporic dances in Canada as well as Canada's fledgling modern dance scene in the early 1960s. Early on, Ola learned to tap dance by copying what she saw in movies and then performed professionally at various venues and events around Toronto including the Elks' Club and Home Service Association events in the 1940s. After her four daughters were born, she returned to dancing and trained in western interpretive dance forms with Willy Blok Hanson. Inspired to learn more about her African heritage, she reached out to universities in Ghana and Nigeria and learned dances directly from Nigerian students on exchange at the University of Toronto in the 1950s. She also took classes with Pearl Primus in Buffalo. In 1964/65, Ola spent a year in Regina with her family where she opened a studio in her home to invite Indigenous children from the nearby reserve to take lessons; her proposal to give lessons on the reserve had been denied by local government officials. Ola worked to merge western interpretive dance forms and dances of the African Diaspora in her choreographic work, teaching and fashion design. She performed, taught and choreographed extensively in Toronto and the U.S. for stage and television including CBC, Mariposa Folk Festival, Caribana and the San Diego Museum of Art. She was on faculty at the University of New York (Buffalo) and taught at the Three Schools Artists' Workshop in Toronto. She opened her own studio in 1974 located on Yonge Street, Toronto. Ola Skanks died on August 13, 2018.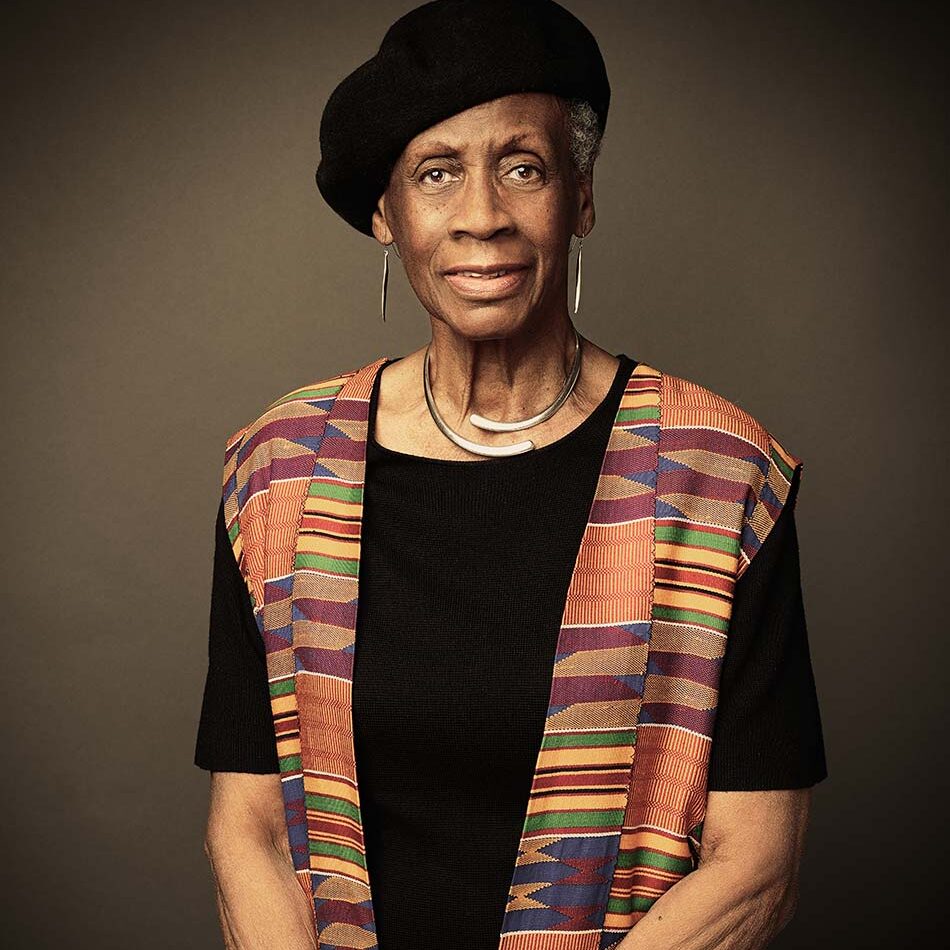 Community Builders
Jerry and Joan Lozinski
The Lozinski's, long-time supporters of dance in Canada, have been generous philanthropists to an array of dance organizations that cover the arc of a dancer's career from training to retirement and beyond. Canada's National Ballet School, the National Ballet of Canada and the Dancer Transition Resource Centre have all been recipients of the Lozinski's support that has enabled the organizations to continue to raise the bar in the field of dance. In addition, the Lozinski's have also been involved with or have supported the National Arts Centre, Citadel + Compagnie, Peggy Baker Dance Projects, the Canadian Senior Artists Resource Network, Art Gallery of Ontario, the Toronto International Art Fair, Opera Atelier, the Gardiner Museum, the Royal Conservatory of Music, and the University of Toronto. Dance and the Arts in Canada have been enriched immensely by the support of patrons like Joan and Jerry Lozinski.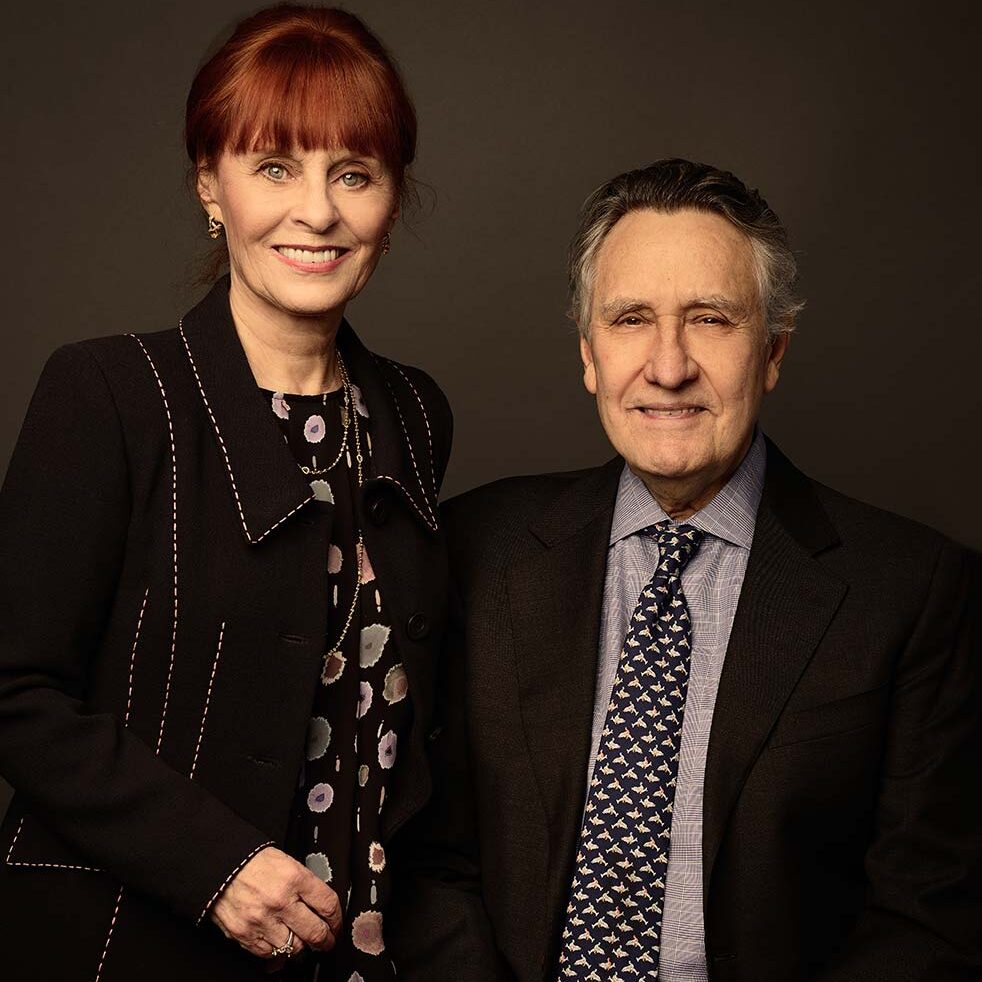 PRESENTERS
The 2018 induction ceremony was hosted by CBC Journalist, Laurie Brown.​​ Laurie is a passionate advocate for the arts and artists in Canada. She has built a reputation as an accomplished interviewer and seasoned broadcaster by bringing out the best in Canadian artists. Laurie hosted The Signal on CBC Radio 2 for the last 10 years, a much loved late night music program. Now, she hosts her own podcast called Pondercast.
Presenters for the 2018 event, then named The Encore! Dance Hall of Fame, included:
Micah Barnes
Louise Bédard
Seika Boye
Guillaume Côté
Pierre Des Marais
Paul-André Fortier
Pamela Grundy
Deepti Gupta
Evelyn Hart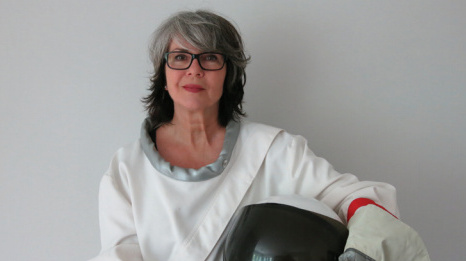 PERFORMERS
Performance Producers: Anisa Tejpar and Jennifer Nichols
The 2018 induction ceremony featured seven unique performances.
​DCD was delighted to have the following artists participate in the celebration:
The 2018 Performers Were: