Gallery Photos by Liliana Reyes
Karen Kain, C.C., O.Ont.
Karen Kain, C.C., O.Ont., inspired dancers and audiences for over three decades as a ballerina of the National Ballet of Canada. Born in Hamilton, Ontario, Karen received her training at Canada's National Ballet School in Toronto, joining the corps de ballet of the National Ballet of Canada in 1969. She was quickly promoted to Principal Dancer in 1971 with the company after her sensational debut as the Swan Queen in Swan Lake. In 1973, Karen was awarded the Silver Medal in the Women's Category at the prestigious International Ballet Competition in Moscow and, along with Frank Augustyn, received a special prize for Best Pas de Deux. She has performed internationally with such companies as Paris Opéra Ballet, Roland Petit's Le Ballet de Marseilles, the Bolshoi Ballet, London Festival Ballet, The Hamburg Ballet and Vienna State Opera Ballet. Karen retired from dancing following a farewell tour in 1997 and took up the position of Artist-in-Residence with the National Ballet. In 2005, she was named Artistic Director. Among her many awards, she is a Companion of the Order of Canada, the first Canadian recipient of the Cartier Lifetime Achievement Award and was named an Officer of the Order of Arts and Letters by the Government of France. In 1997, Karen was honoured with a Governor General's National Arts Centre Award and received a Governor General's Award for Lifetime Artistic Achievement in 2002.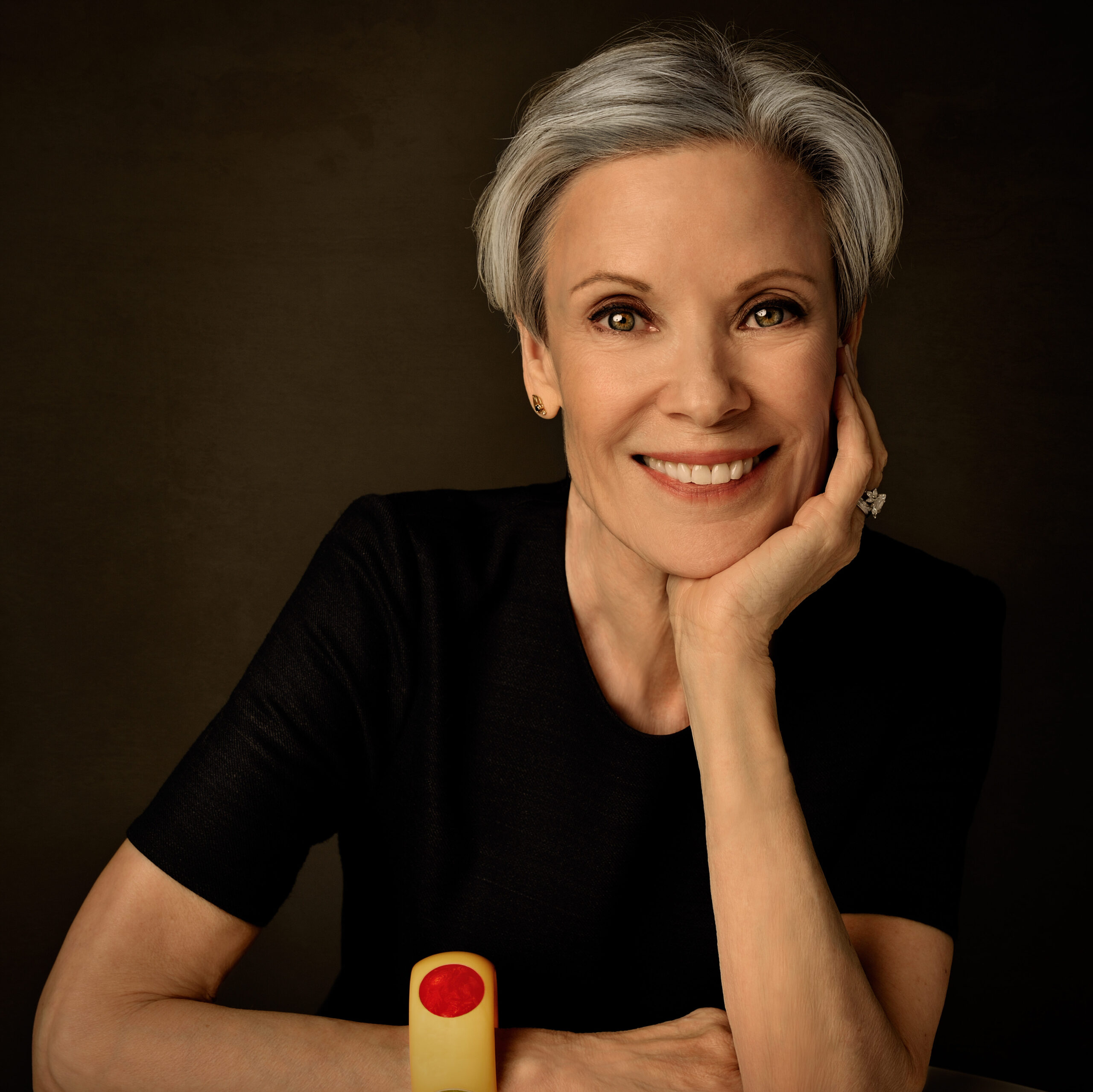 Toronto Dance Theatre Founders
Patricia Beatty, C.M., David Earle, C.M., and Peter Randazzo helped to ignite Canada's modern dance boom of the 1970s. They founded Toronto Dance Theatre in 1968, which provided a vehicle for their deeply humanistic and passionate choreographic works while also training new generations of modern dancers. The arrival of Toronto Dance Theatre was a landmark moment that introduced a new vision to the Canadian dance scene.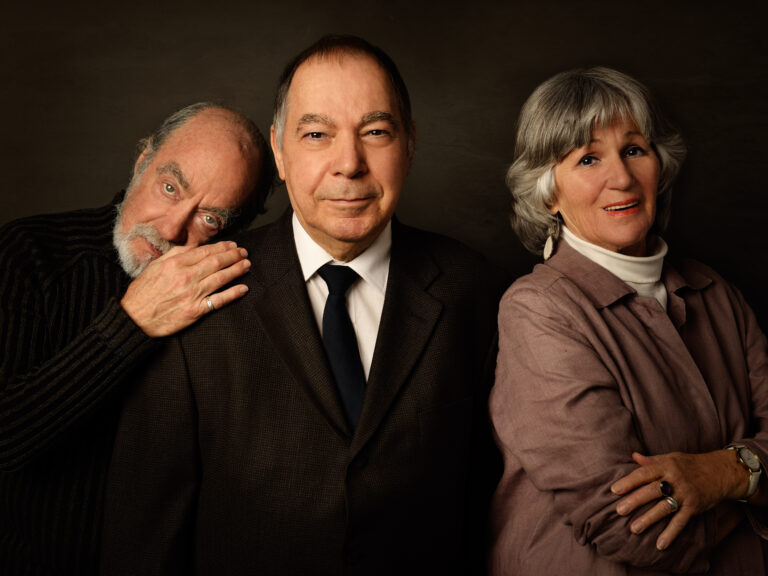 Patricia Beatty, C.M.
Trained at the Martha Graham School, Patricia Beatty danced with Sophie Maslow and Pearl Lang before returning to Toronto where she started the New Dance Group of Canada in 1967. Her deeply personal body of work has explored such areas as feminine energy, spirituality and environmental rescue. Patricia has led a career as an independent choreographer and sought-after teacher since 1993.
David Earle, C.M.
David Earle trained at Canada's National Ballet School and performed with Yoné Kvietys' modern dance group in the early 1960s before studying at the Martha Graham School. He founded Dancetheatre David Earle in 1996. Known for his profound humanism and interpretation of the sacred, David continues to build his repertoire of more than 150 works making him one of Canada's most prolific choreographers. He is a mentor to many young artists and teaches across Canada and internationally.
Peter Randazzo
Peter Randazzo joined Martha Graham's company in 1962 where roles were created for him in several of her works. He also performed with José Limon's and Donald McKayle's companies. His teaching at the Graham school connected him to David Earle, which led to his migration to Toronto. Peter made an inspired contribution as a teacher of multiple generations of artists. His repertoire is known for its dramatic qualities, technically gruelling vocabulary, passion and intensity but also humour and light-heartedness.
Through their depth of artistry, Patricia Beatty, David Earle and Peter Randazzo changed the landscape of dance in Canada.
Françoise Sullivan, O.C., C.Q.
Françoise Sullivan, O.C., C.Q., was born in Montréal where she initially studied at the city's École des beaux-arts. This uniquely multifaceted artist first gained renown as a dancer and choreographer, moved to sculpture and conceptual art in the 1960s and 1970s, and then made a return to painting in the 1980s, a practice she continues to this day. Along with Paul-Émile Borduas, she was one of the founding members of the avant-garde Automatiste movement, as well as one of the signatories of its 1948 manifesto Refus global, which included the entire text of Françoise's celebrated lecture on "La danse et l'espoir" ["Dance and Hope"]. Her work has been shown in countless solo and group exhibitions, including the Musée d'art contemporain de Montréal (1981), the Musée national des beaux-arts du Québec (1993) and the Montreal Museum of Fine Arts (2003). She was awarded the Paul-Émile Borduas Prize in 1987 and is the recipient of two honorary degrees. In the fall of 2018, the Musée d'art contemporain de Montréal presented a retrospective of her work that is travelling to various cities throughout Canada from 2019 onward.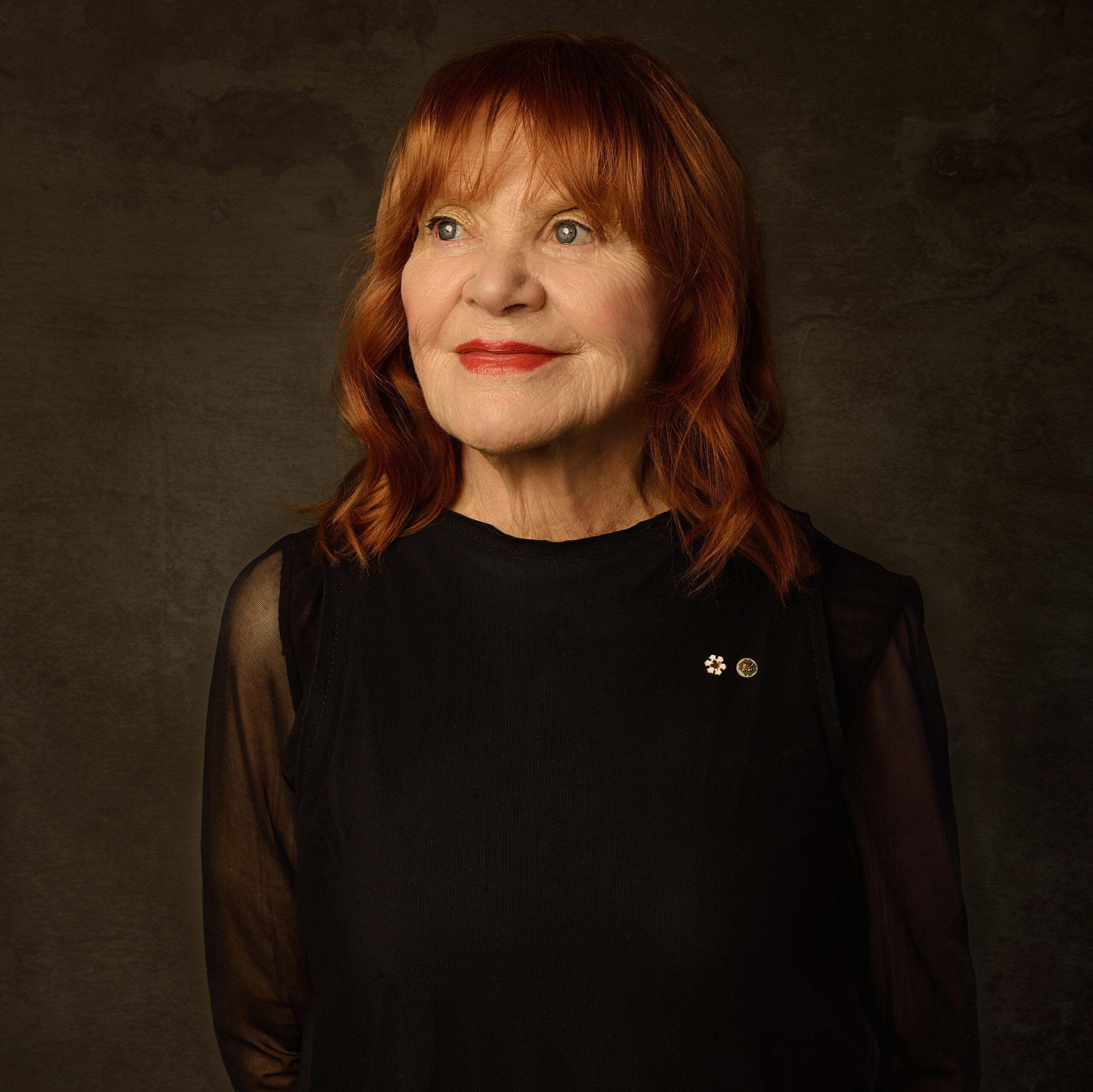 Louise Lecavalier, O.C.
Louise Lecavalier, O.C., studied modern dance in her native Montréal and in New York. A professional dancer since 1977, she has performed with such companies as Le Groupe Nouvelle Aire and Pointépiénu, and for independent choreographers in Montréal and New York. She joined La La La Human Steps in 1981 and went on to perform with the companyuntil 1999. In 1985, Louise became the first Canadian to win a Bessie Award in New York for her performance in Businessman in the Process of Becoming an Angel (1983). Her power as a performer broke gender barriers demonstrating the strength and athleticism of female dancers. She has performed with arts luminaries including David Bowie, Frank Zappa and Carole Laure. Louise has been featured in films including Kathryn Bigelow's Strange Days and the recent documentary Louise Lecavalier – In Motion (2014). In 2006, she founded Fou glorieux touring internationally with her works So Blue and Battleground. Her many awards include Officer of the Order of Canada (2008), the 29th Grand Prix du Conseil des arts de Montréal and the Governor General Performing Arts Award (GGPAA). In November 2017, she won the Prix Denise-Pelletier and an honorary doctorate from the Université du Québec à Montréal.Through her company Fou glorieux, she continues to perform both her own work and that of other choreographers.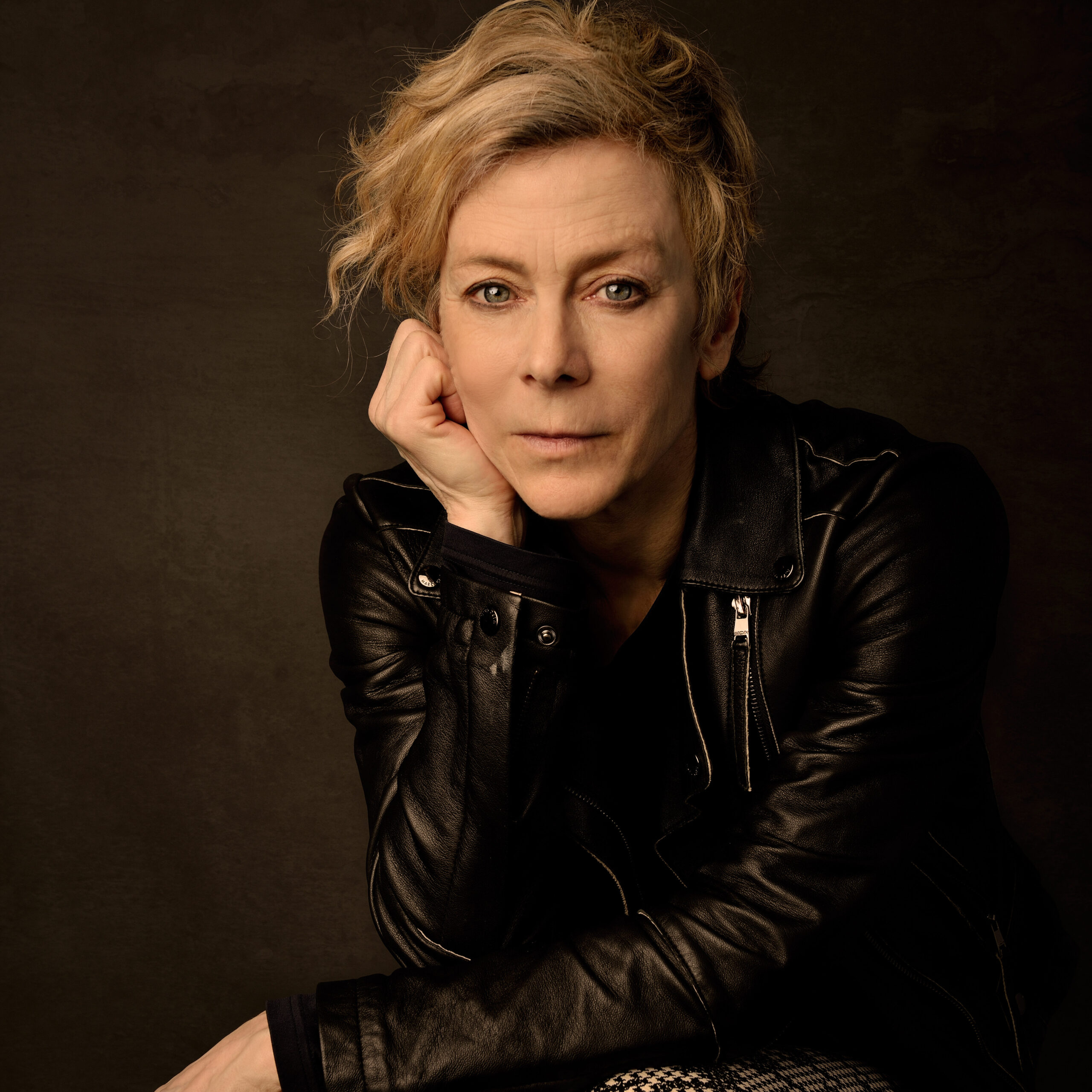 Chief Kenneth Harris and Elder Margaret Harris
Chief Kenneth B. Harris and Margaret Harris established the Dancers of Damelahamid in 1967. Under their leadership the company performed and toured extensively for over 30 years, training the next generation of dancers. Ken and Margaret Harris founded the Haw Yaw Hawni Naw Annual Salmon Festival (1967-1986) in Prince Rupert, BC. The company collaborated with Karen Jamieson Dance Company (1991-1992) for the Stone Soup Production and Gawaii Ganii Production. Margaret was instrumental in the revitalization of Coastal dance in the communities of Metlakatla, Alaska and Port Simpson, BC, through the First Nations Dance Revival Initiatives (1973-1977). The late Chief Ken Harris held the hereditary title Hagbegwatku, of the royal Dakhumhast House. He is a published author of Visitor's Who Never Left (UBC Press, 1974). Together, Ken and Margaret worked for a number of organizations as consultants and instructors of Indigenous knowledge and artistic practices. Ken and Margaret were recognized for the impact that they had in Indigenous performing arts, receiving the Golden Jubilee Medal from British Columbia's Lieutenant Governor (2003) and the Centennial Medal from Queen Elizabeth (1967). Chief Ken Harris died in 2010. Margaret Harris passed away in 2020.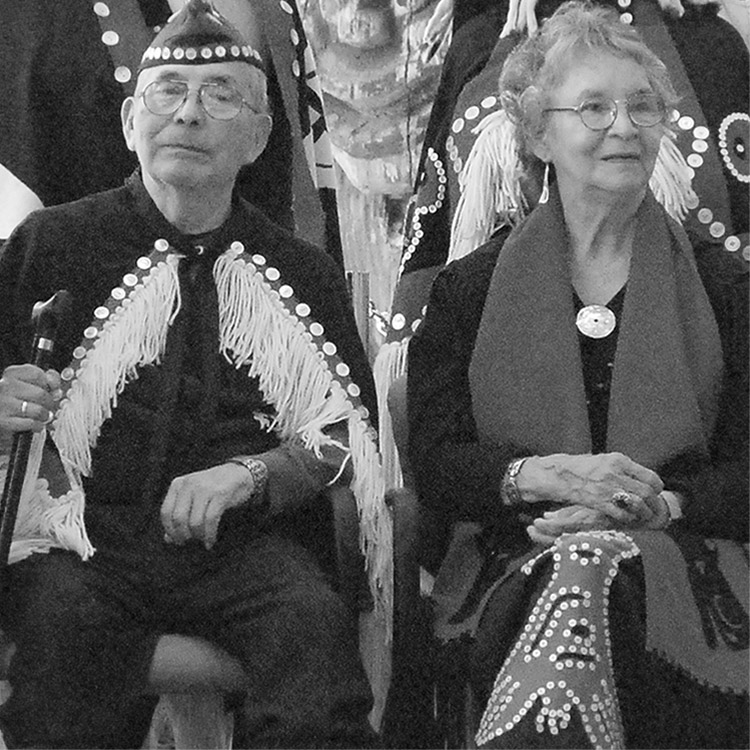 Lois Brown
Lois Brown was born in Corner Brook, Newfoundland, and grew-up in St. John's. Educated in Drama at the University of Alberta, she returned to St. John's, where she established her cross-disciplinary artistic practice. She is an original member of Neighbourhood Dance Works and curated its presentations for many years. Later, she was instrumental in the creation of the Festival of New Dance. In 2005, the Canada Council for the Arts awarded her The Victor Martyn Lynch-Staunton Award for "outstanding achievement in theatre by a mid-career Canadian artist." She has been recognized for her contribution to the arts in Newfoundland and Labrador with an Artist Achievement Award. In 2014, she received the YWCA's Women of Distinction Goodwill award for her contribution locally and nationally. Lois holds a Masters from Memorial University, where she has taught devised creation and directing. Lois's innovation in cross and multi-disciplinariness continues as a dramaturg and investigator of thing power, disability arts aesthetics, and memory.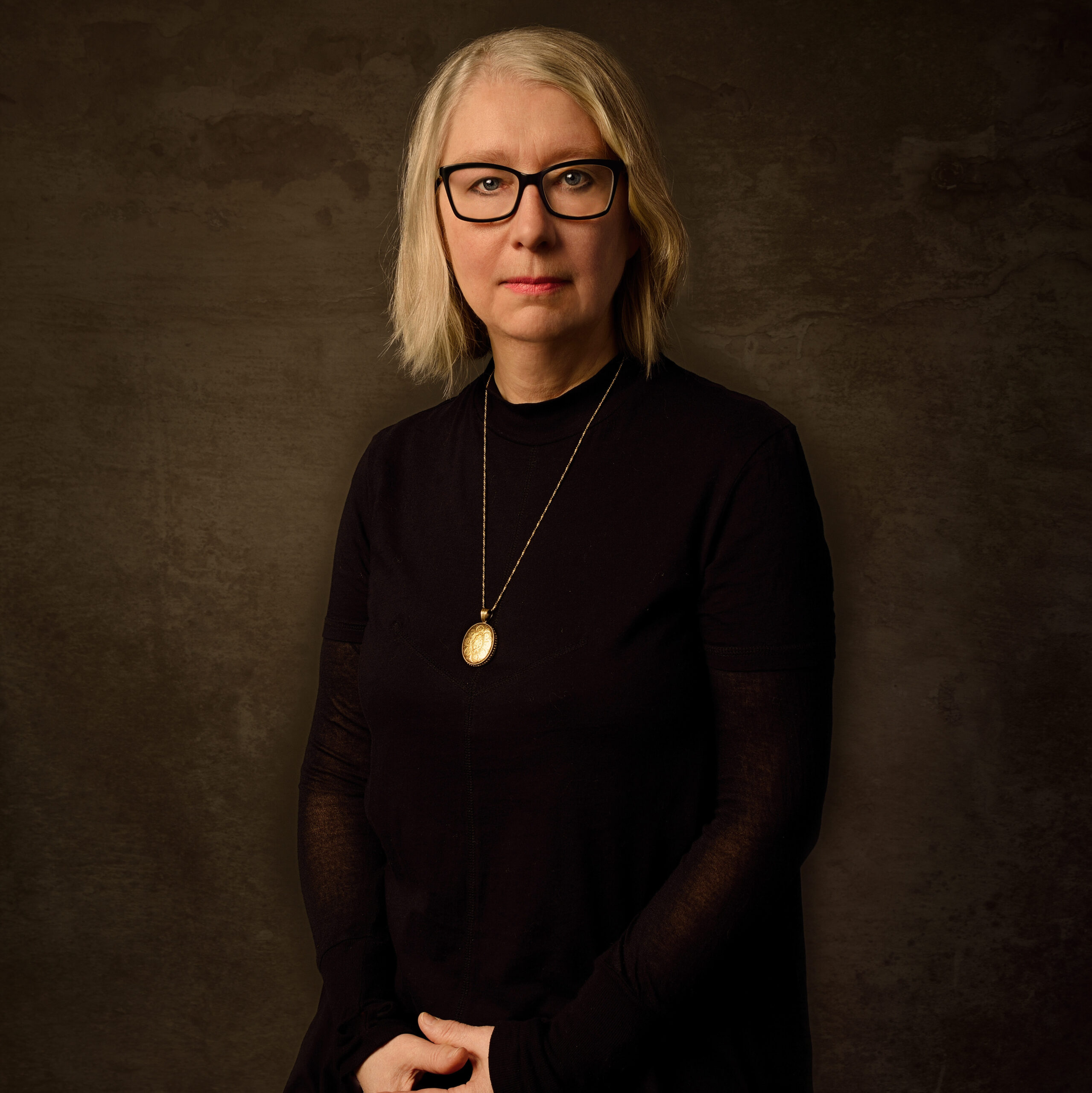 Leonard Gibson
Leonard Gibson was born in 1926 in Athabasca, Alberta, and raised in Vancouver, British Columbia. From an early age, Leonard was a self-taught dancer who learned by copying Gene Kelly and Sammy Davis Jr. through watching their movies; he later taught his sister Thelma and brother Austin "Chic" to dance. As a teenager, he took ballet classes with Vancouver teacher Mara McBirney, and later spent a year training (1947/48) at the Katherine Dunham School of Arts and Research in New York City. In addition to tap and ballet, he trained in Afro-Cuban, modern and flamenco. Leonard had a prolific performing career on stages, in night clubs and on television in Canada, the U.S. and Britain. He founded the Negro Workshop Dance Group in the late 1940s and was choreographer and performer for Bamboula: A Day in the West Indies, one of the first interracial television shows on the CBC. In the 1970s Leonard relocated to Toronto where he opened his own studio. His influence as a teacher and advocate for the preservation of dances of the African Diaspora is widespread and celebrated. Leonard Gibson died February 11, 2008.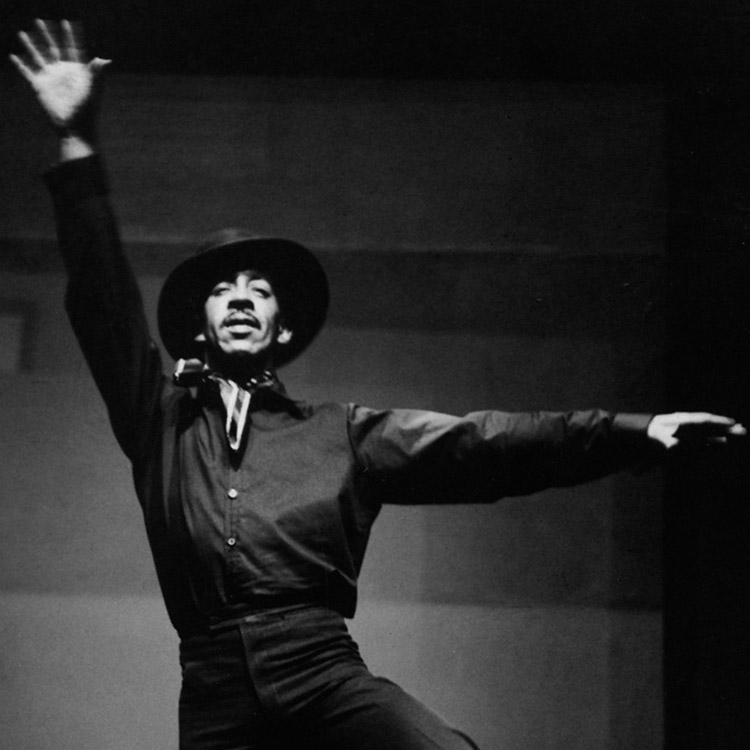 Menaka Thakkar
Menaka Thakkar, an internationally renowned and multi-honoured dancer, choreographer, teacher and institution builder has been a leader in Indian dance in Canada for over forty years. She has created a generation of Indian dancers in the classical systems of Bharatanatyam and Odissi across the country. As a choreographer, she has created a large number of original works and successfully experimented with new forms, movement and dance vocabulary. Forty-two years ago, she founded the first school of Indian dance, Nrtyakala, the Canadian Academy of Indian Dance. Five years later, she founded the first professional company of Indian dance called Menaka Thakkar Dance Company. In 1993 she received an honorary doctorate (D.Litt) from York University and was made an Adjunct Professor of Dance there. Other honours include the 2006 City of Toronto and Toronto Life Magazine "face the arts" acknowledgement; the 2012 Walter Carsen Prize for Excellence in Performing Arts (Dance) administered by the Canada Council for the Arts; and the 2013 Governor General's Award for Lifetime Achievement in the Performing Arts (Dance).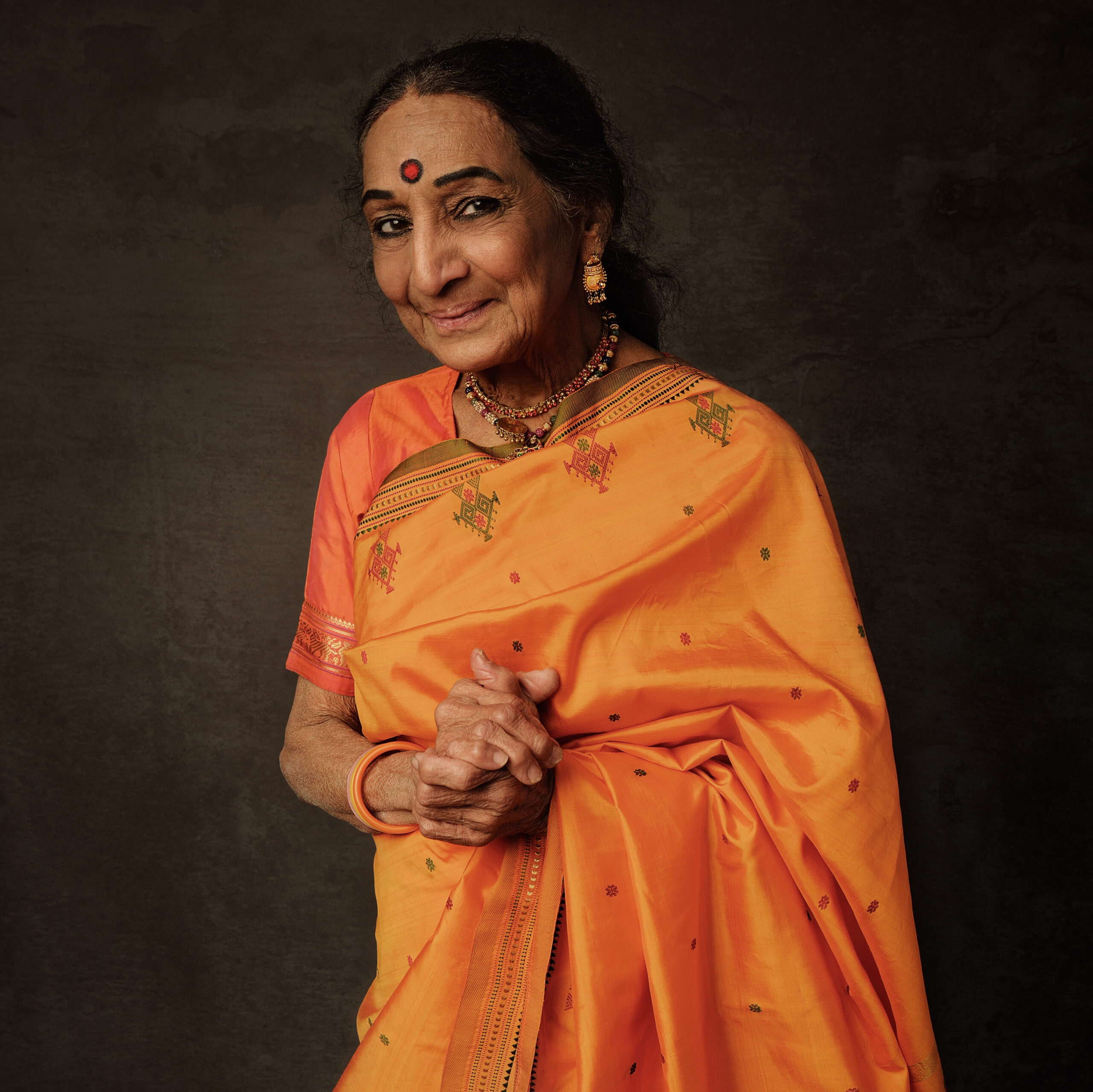 The Dance Luminary Award
With the Support of William J.S. Boyle
Michael Crabb
Michael Crabb has been writing, lecturing and broadcasting about dance for almost 50 years. His knowledge of and curiosity about different cultural forms and expressions has made him one of Canada's most respected public advocates for dance. While fearless in his role as a critic, Michael's observations are informed by respect for artists and a deep love of the art form. As editor of Dance in Canada magazine (1977-1984) he nurtured a new generation of Canadian dance writers and expanded public awareness of the diversity of Canadian dance. Michael reviewed dance for The Toronto Star from 1977-1997 and for The National Post from 1998 until returning to The Star in 2009. He was an advisor and writer for The Canadian Encyclopedia when it launched in 1985, ensuring it encompassed a substantial share of dance entries. Michael has consistently sought ways to bring international attention to Canadian dance. He has been Canadian correspondent for British monthly The Dancing Times since 1976 and over the years has written for many leading dance publications around the world. From 1976 on Michael was known coast-to-coast as a broadcaster on CBC Radio, notably as host of The Arts Report, 1993-2000. Dance Collection Danse published Michael's biographical study An Instinct for Success: Arnold Spohr and the Royal Winnipeg Ballet in 2002. Behind the scenes, he has served on many dance juries and written numerous award nominations.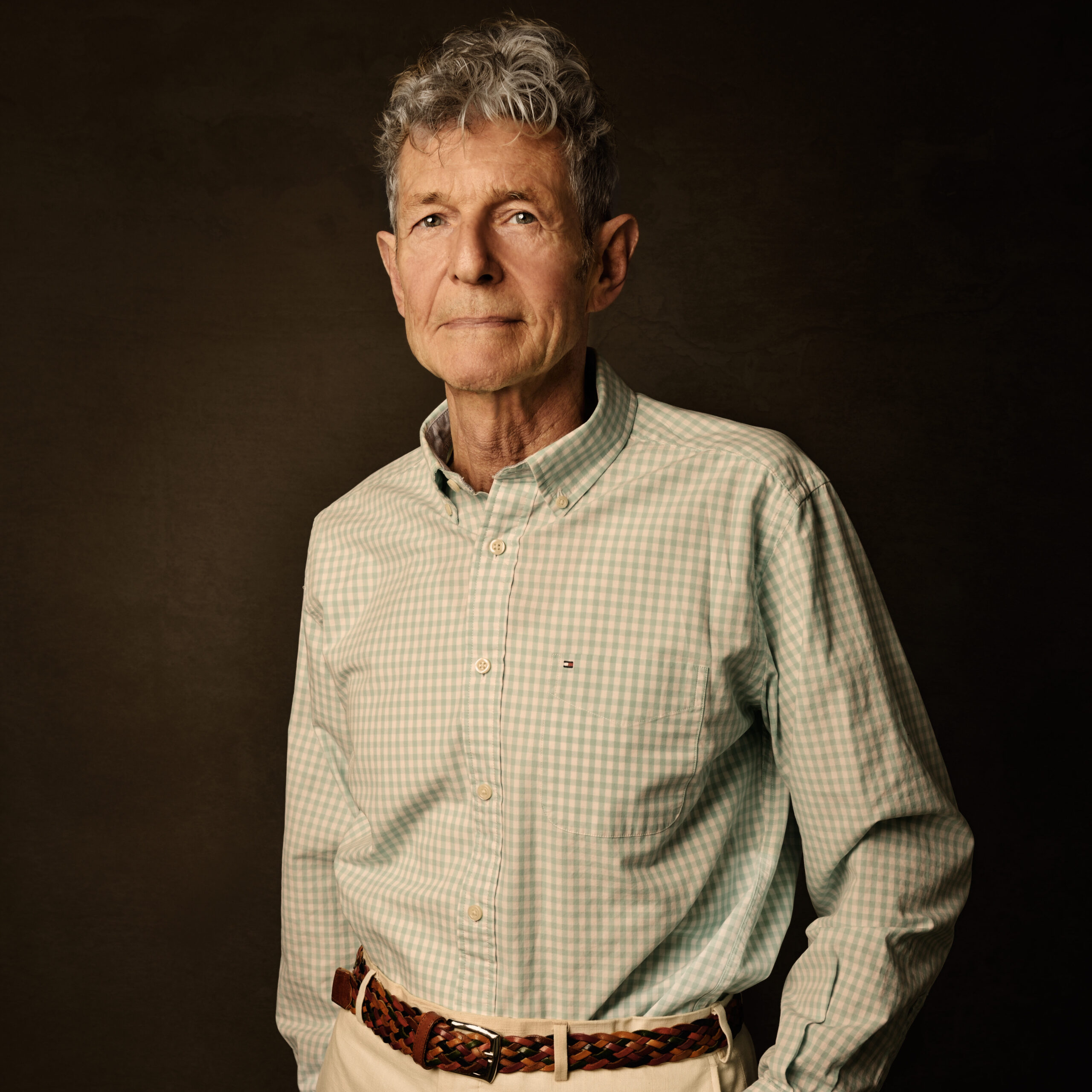 Community Builders
Ivan Fecan and Sandra Faire
Ivan Fecan and Sandra Faire are recognized as Canadian media giants.
Ivan Fecan was the president and CEO of Baton Broadcasting and its successor CTVglobemedia and CEO of the CTV Television Network from late 1998 to 2011. Among his many accomplishments, he is also the producer and executive producer of the award-winning Canadian sitcom Kim's Convenience. He is the recipient of the American Marketing Association Hall of Legends. Fecan currently sits on the boards of the Art Gallery of Ontario, Toronto General and Western Hospital Foundation, Maple Leaf Sports and Entertainment, as well as the Royal Conservatory of Music Advisory Council.
One of Canada's leading variety writer/producers, Sandra Faire was the executive producer of the hit TV reality dance series So You Think You Can Dance Canada. The series was instrumental in introducing dance to a whole new audience.She is a member of the board for the National Ballet of Canada, Chair of the Producer's Circle and has served as a board member for several organizations, including Canada's National Ballet School's Grand Jeté campaign and past Chair of the Board for Sheena's Place.
Separately and together, Ivan and Sandra have chaired and co-chaired a multitude of events, raising millions of dollars for many worthy organizations. Ivan Fecan and Sandra Faire, have made major gifts to the Art Gallery of Ontario, Four Seasons Centre, National Ballet of Canada, Canada's National Ballet School, Soulpepper Theatre Company, UHN- Toronto General Hospital, and York University.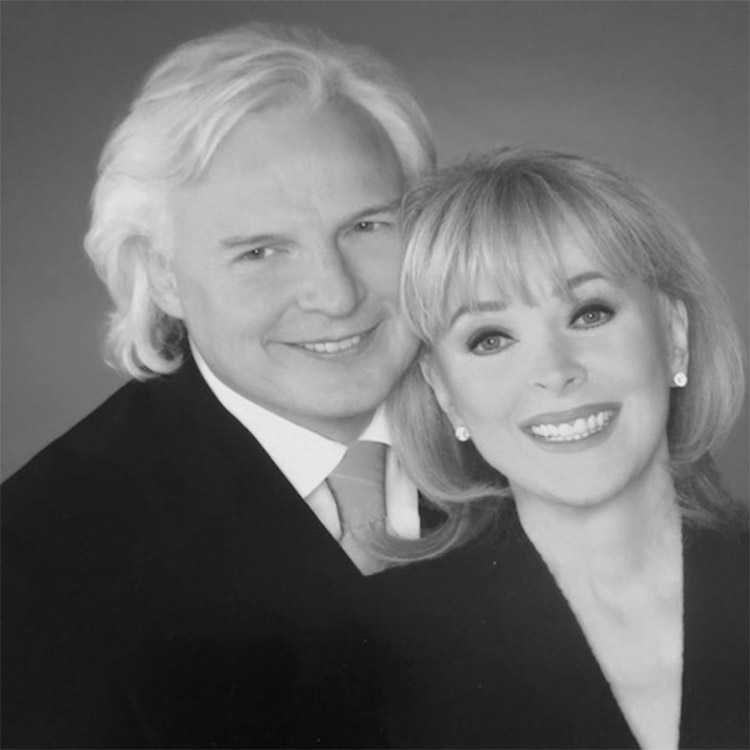 Trailblazers
Mi'k ai'stoowa (Chief Red Crow), Gail Grant, Amy Sternberg
Mi'k ai'stoowa (Chief Red Crow) leader of the Blood Tribe of the Kainai Nation, found ways to fool the government's Indian Agents and keep his nation's banned dances alive. Photo by Steele & Co., courtesy of United Church of Canada Archives, 93.049P1009
​

Regina-born Gail Grant became a dancer with New York's Radio City Music Hall Ballet and a sought-after teacher. She was the first Canadian to write a technical manual for ballet — in print now for almost 70 years.
Amy Sternberg was one of Toronto's early theatrical dance teachers who created extravagant pageants during World War I and started Canada's first-known dance teacher training program.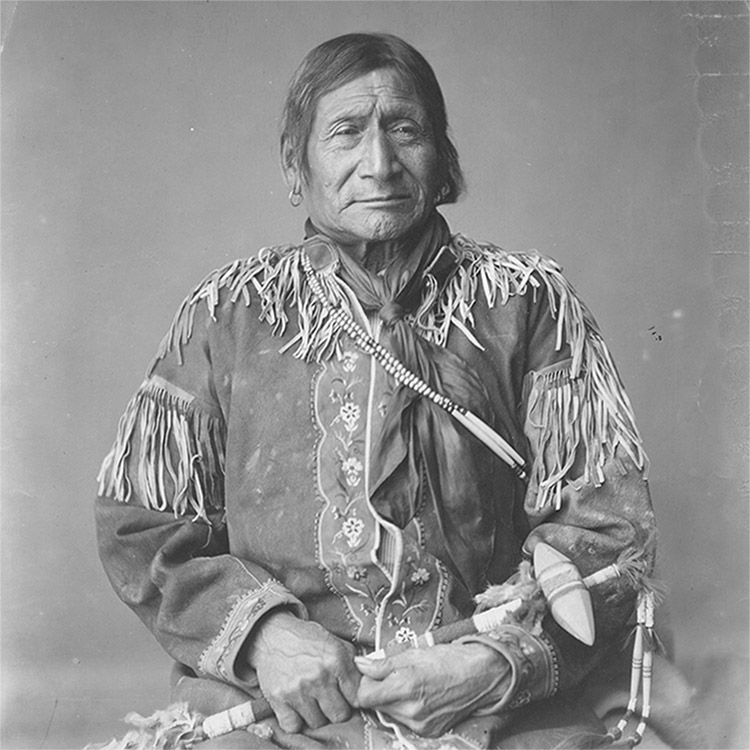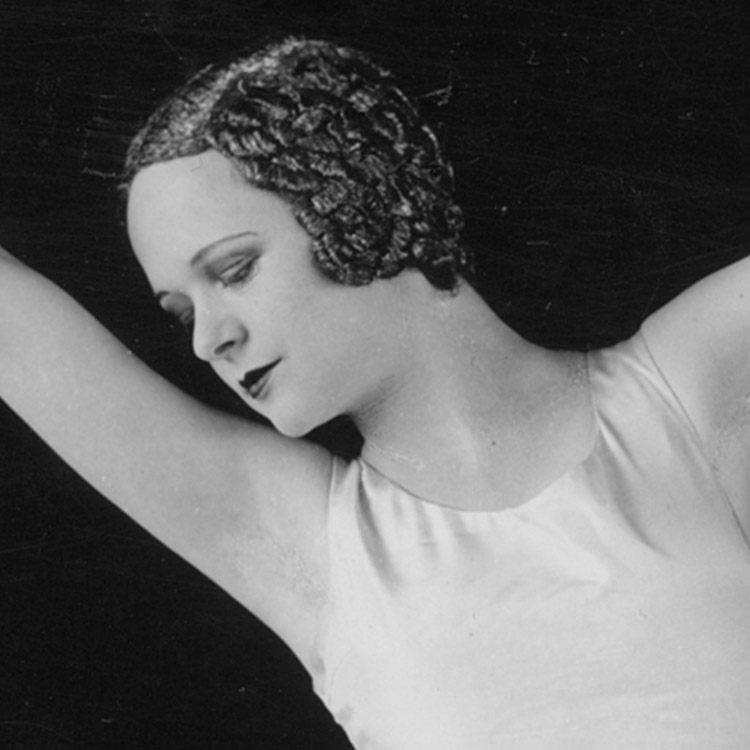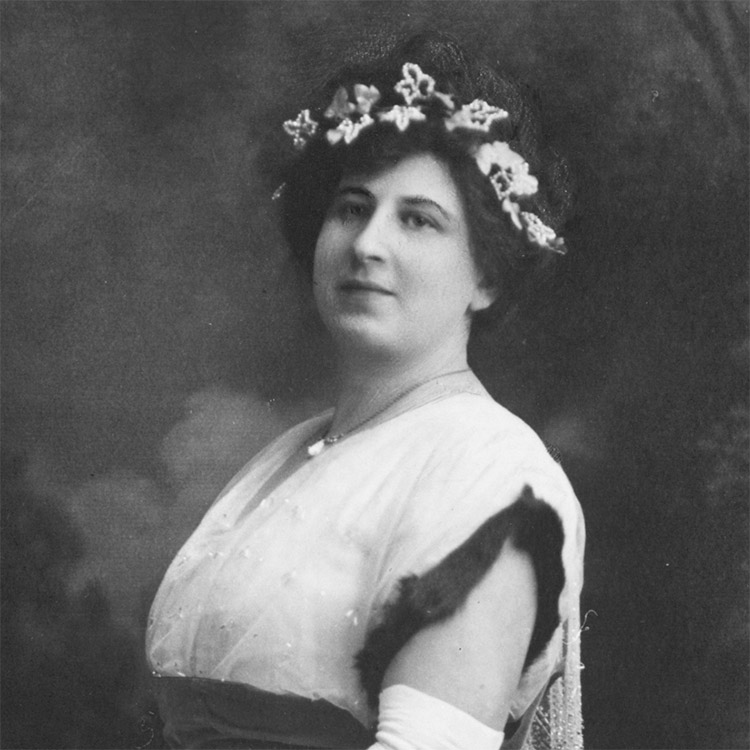 PRESENTERS
The 2021 induction ceremony was hosted by award-winning singer/songwriter Micah Barnes. A longtime advocate for and lover of dance, Micah brings an intimate understanding of the nation's dance community. The charm and skill with an audience he routinely displays while performing will be on full display as your host.
Click here to learn more about Micah Barnes.
Presenters for the 2019 event included:
Frank Augustyn
Peggy Baker
Nova Bhattacharya
Paul-André Fortier
Margaret Grenier
Mark Hammond
Len Henry
Barry Hughson
Elena Lobsanova
Susan Macpherson
Rick Mercer
Veronica Tennant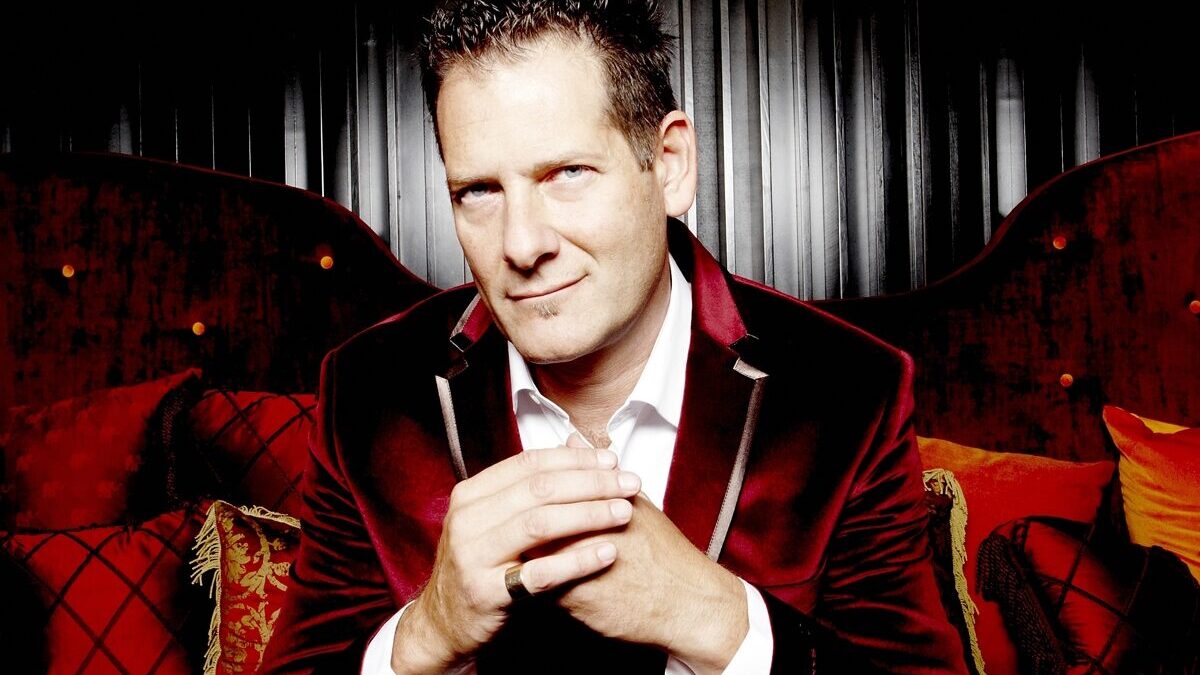 PERFORMERS
Performance Producers: Anisa Tejpar and Jennifer Nichols
The 2019 induction ceremony featured four unique performances.
​DCD was delighted to have the following artists participate in the celebration:
The 2019 Performers Were:
Hallelujah
Choreography: Guillaume Côté
Dancers: Hannah Fischer and Brendan Saye
Music: Leonard Cohen, performed by Jeff Buckley
Photo: Karolina Kuras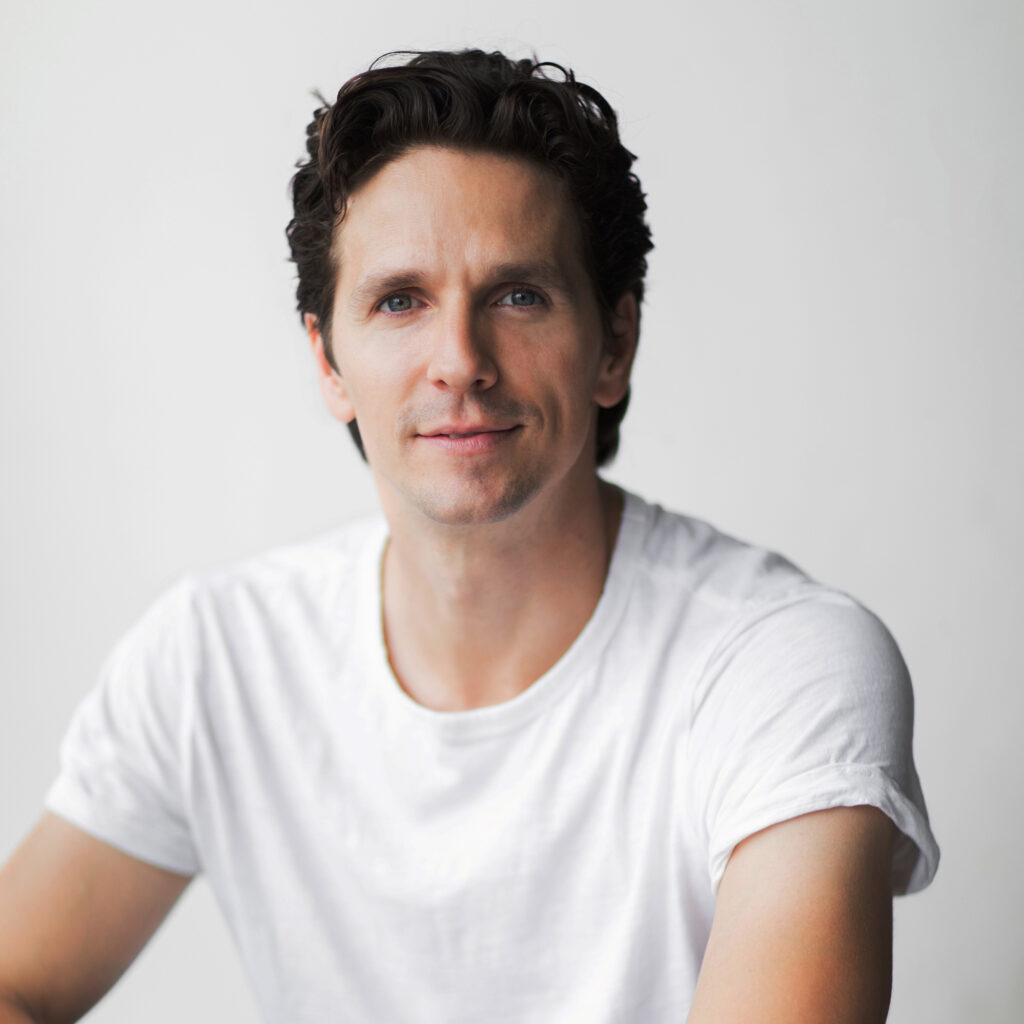 M3
Nova Dance
Choreography: Nova Bhattacharya & dancers
Dancers: Neena Jayarajan, Meera Kanageswaran, Supriya Nayak, Atri Nundy, Nivedha Ramalingam
Music: Ed Hanley & dancers
Photo: Dahlia Katz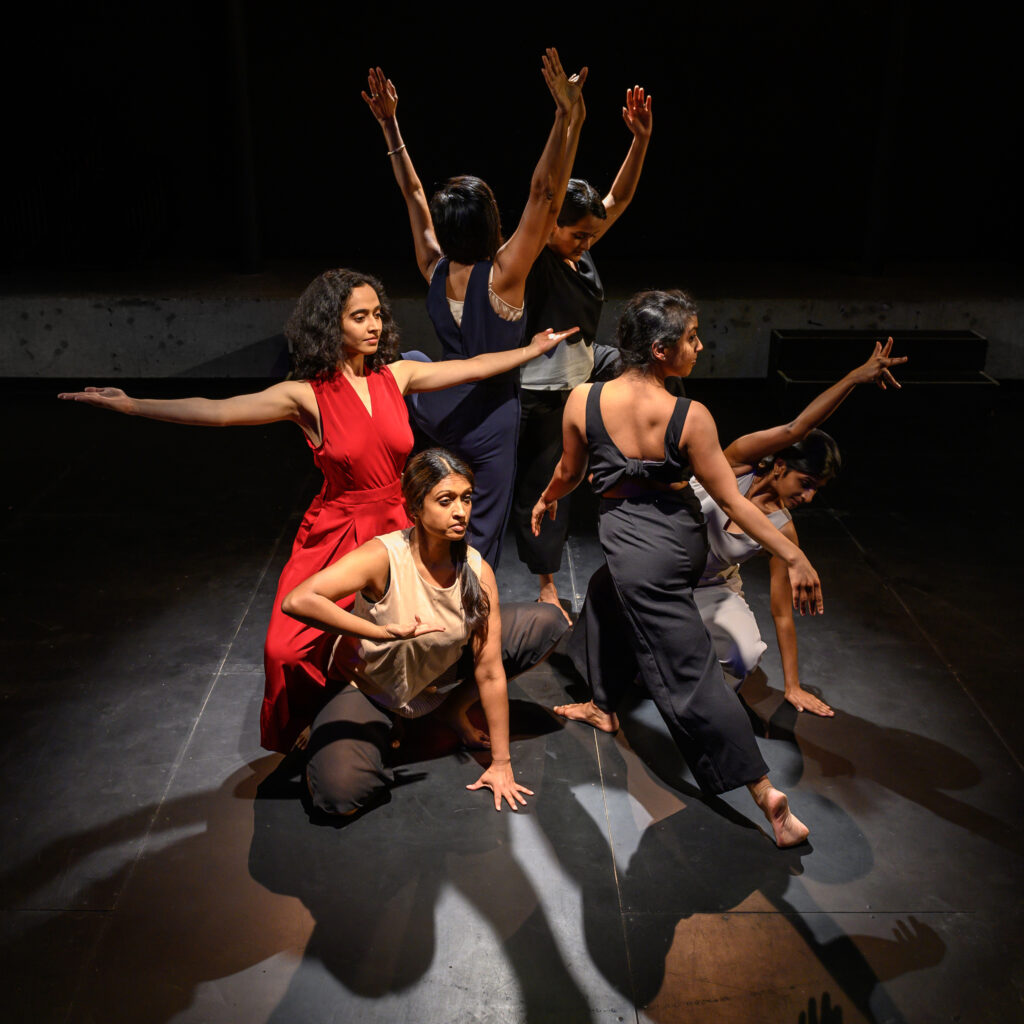 15 X At Night
Choreography: Paul-André Fortier
Dancer: Naishi Wang
Photo: Xavier Curnillon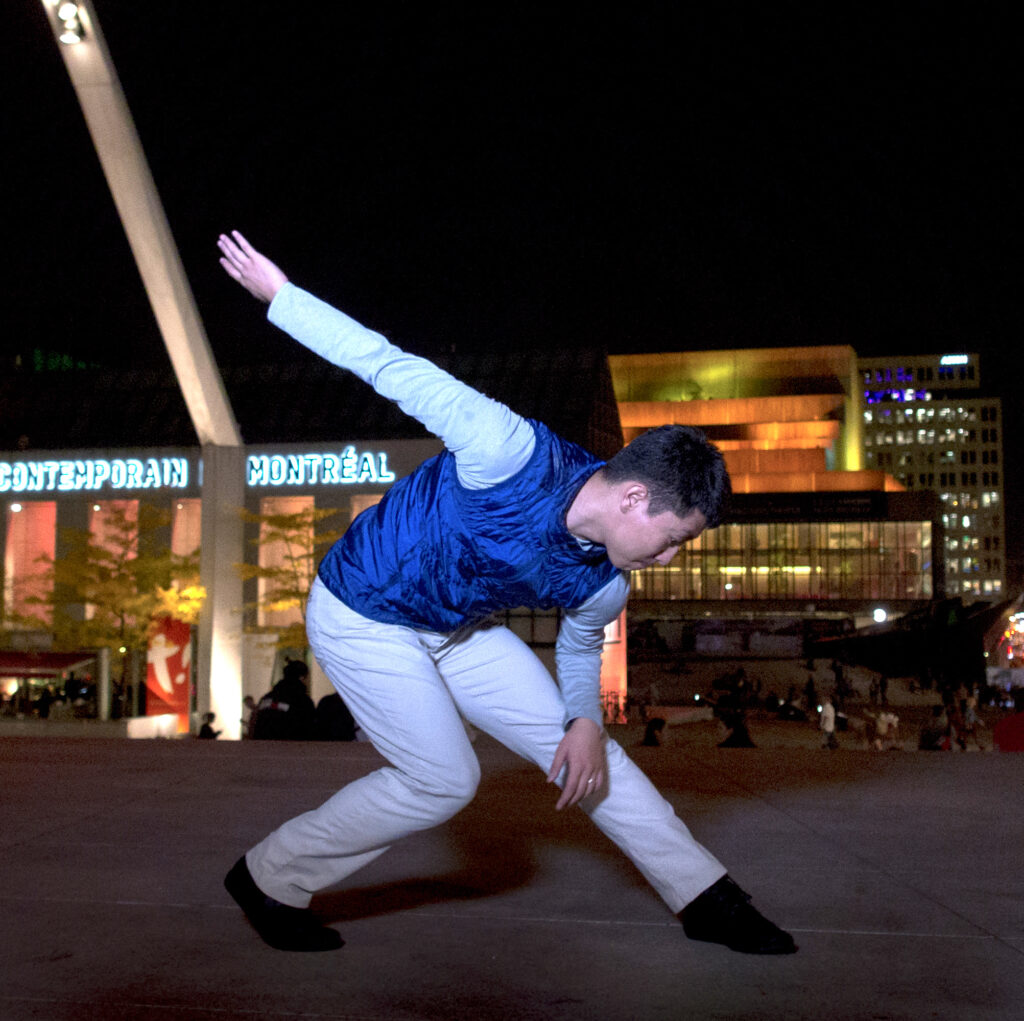 KeepRockinYou
Choreography: Judi Lopez, O'Shani Cardwell, Jaay Dyer
Dancers: Judi Lopez, O'Shani Cardwell, Jaay Dyer
Music: DJ Fleg x DJ Skillkid: Circle Industry Bboy/Bgirl
Photo: C.J. Cromwell