Gallery Photos by Liliana Reyes
James Kudelka, O.C.
James Kudelka is among today's most versatile and innovative dance artists. He has choreographed for many of the world's leading ballet companies and for smaller contemporary troupes. His creative range reflects his eclectic musical interests, command of diverse movement idioms, and commitment to working collaboratively with artists from other disciplines. Kudelka is renowned for distinctive versions of such classics as The Nutcracker and Cinderella – signature works of the National Ballet of Canada where he served as artistic director (1996-2005). Equally, Kudelka excels in making smaller-scaled dances that are rich in psychological implication and human drama. Born in Newmarket, Ontario and trained by Canada's National Ballet School, Kudelka began choreographing as a student and continued throughout his dancing years with the National Ballet (1972-1981) and Les Grands Ballets Canadiens (1981-1990). He began an affiliation with Toronto's Citadel + Cie in 2006 and has been resident choreographer since 2008 where he has experimented with cross-disciplinary collaborations. As a teacher, Kudelka has worked with Vancouver Arts Umbrella, Ryerson University, and Canada's National Ballet School, and he continues to work internationally as a choreographer. He was appointed an Officer of the Order of Canada in 2005.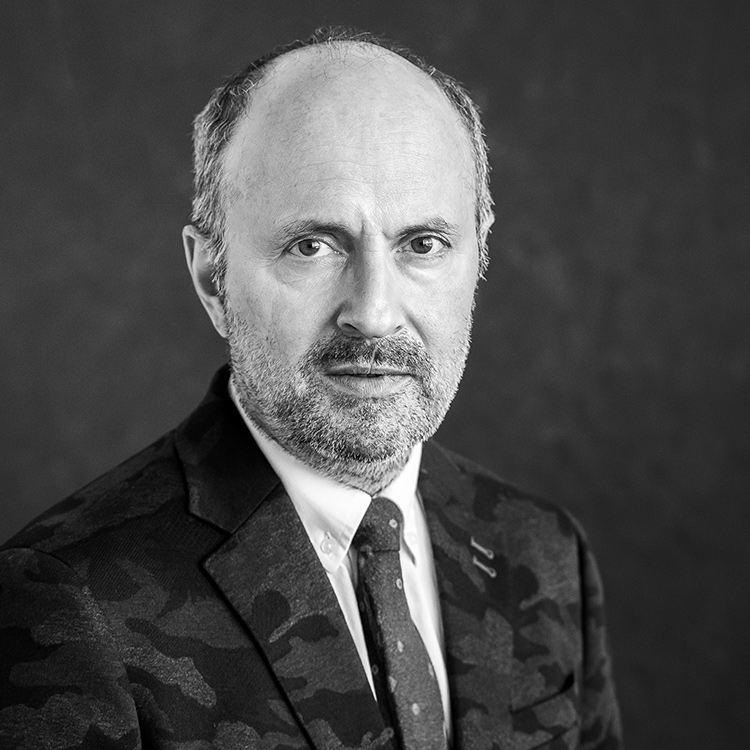 Margie Gillis, O.C., C.Q.
At the forefront of modern dance for more than 45 years, internationally acclaimed dance artist Margie Gillis is one of the most influential Canadian choreographers/dancers of the 20th and 21st centuries. In 1981, she founded the Margie Gillis Dance Foundation. Over the decades, Margie has created a rich repertory of more than 150 creations, solos, duets, and group works, which have been performed around the globe. Her repertoire covers a wide array of topics including: feminine consciousness, the natural world, and the transformative process, all merging in a profound and powerful expression of humanism and emotion. Teaching, mentoring and passing her legacy on to emerging artists are an integral part of her vision. Margie Gillis created the "Legacy Project" to transmit the artist's creative history. From there, was born the Margie Gillis – Legacy Project Dance Company, which is now performing and touring both new and retrospective works. She has received numerous awards including Officer of the Order of Canada, Chevalier de l'Ordre du Québec, the Lifetime Artistic Achievement Award from the Governor General's Performing Arts Award Foundation, and many more. Unwaveringly, she continues to develop her craft through experimenting, teaching, creation, innovation and performance.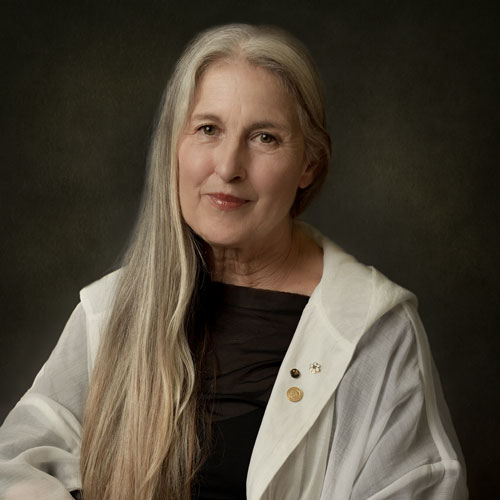 Rosario Ancer
After a successful career in Spain, Rosario Ancer and her Vancouverite husband, guitarist Victor Kolstee, moved to Vancouver in 1989 where they co-founded their school Centro Flamenco, the Vancouver International Flamenco Festival, The Flamenco Rosario Arts Society (Flamenco Rosario) and its Professional Training Program. As an interpreter of flamenco, Rosario is more interested in the continuing growth of the art form than in simply reiterating its past. Her open-ended collaborations and experimentation crossing non-traditional choreographic work with visual arts, computer programming, music composition, lighting and stage design, are clear proof of Rosario's risk taking artistic spirit and dedication to flamenco dance innovation outside flamenco's traditional scenography, opening up an entirely new dimension of flamenco storytelling that demonstrates the tremendous multidisciplinary potential of contemporary flamenco dance in contrast to stereotypical perceptions. Called "The Mother of Flamenco in Vancouver," by the press, Rosario received the 2009 Isadora Award for Excellence in Choreography for the creation of Mis Hermanas and for her contributions in bringing excellence in dance to British Columbia. She was also honoured with the 2012 Mayor's Arts Award in Dance, the 2016 Lola Award from The Dance Centre, a 2001 YWCA nomination for the Women of Distinction Award for Arts and Culture, and for a 2012 Inspirational Latino Award for Arts.
Through her work, she has created a platform where Flamenco and a new generation of flamenco artists flourish in Vancouver and have created an east-bound bridge that connects the wide national flamenco community.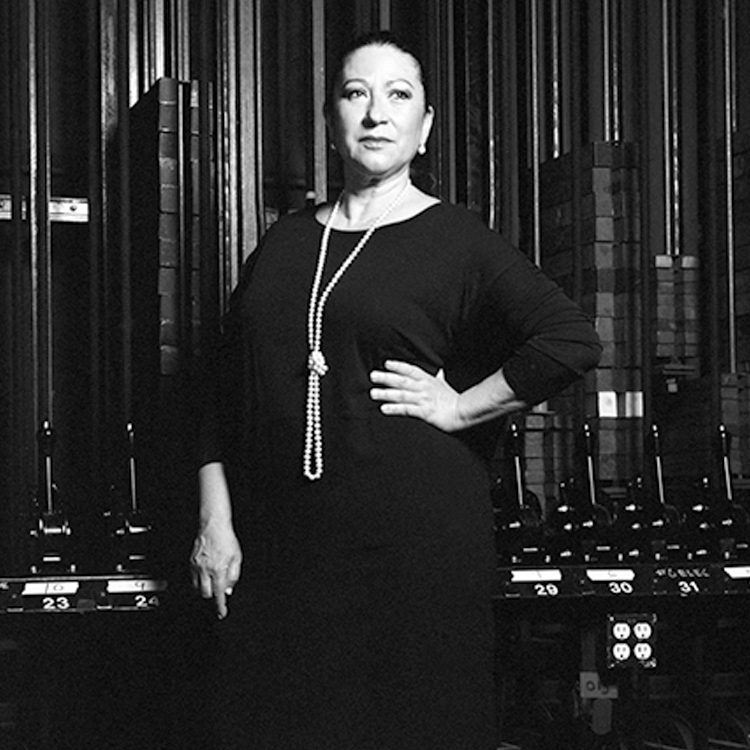 Ethel Bruneau
Ethel Bruneau is Montreal's Rhythm Tap Queen. Born in Harlem, New York, Ethel began dancing at age three at the famed Mary Bruce Starbuds School of Dance. From the first ballet, and tap class, Ethel showed a passion for the performing arts. She appeared on Ken Murray, Spotlight on Harlem, and Carnegie Hall. After accompanying a friend to the Cab Calloway Hell's a Poppin' audition she was asked to audition as well. This moment in 1953 would bring Ethel to Montreal where she dedicated her life to transmitting the art of Hoofing, also known as rhythm tap. Over six decades, Ethel has taught hundreds of children and adults her unique method of tap dancing. Many of her students have become Canada's greatest hoofers. In Ethel's (Miss Swing) own words, "I am a preacher of tap. I give it to my disciples to go out and spread the gospel of rhythm tap. Tap is glorious. I love tap. I preach the original tradition. Laying down the iron and picking it up. Talking with your feet." At the age of 83, Ethel continues to teach as well as speak on the history of Hoofing.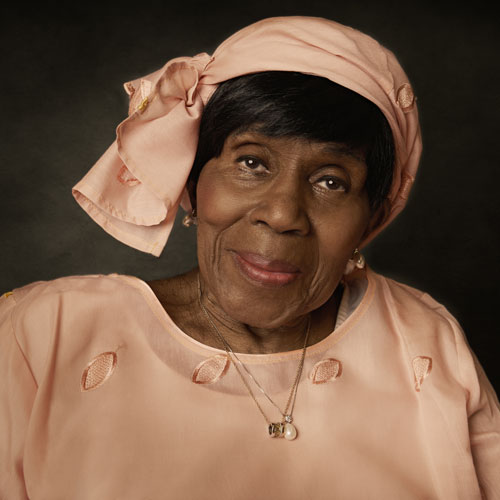 Michael Greyeyes
Michael Greyeyes is a Nêhiyaw actor, choreographer and director from Muskeg Lake Cree Nation in Saskatchewan. Michael is the first Indigenous student to graduate from Canada's National Ballet School and join The National Ballet of Canada, under the direction of Erik Bruhn. He was also a soloist in the company of American choreographer Eliot Feld before beginning his own work as choreographer and then actor. As a choreographer and director, his work has been seen across Canada and internationally, including: Pimooteewin, the first Cree language opera, with libretto by Tomson Highway (Soundstreams) and Almighty Voice and his Wife (Native Earth Performing Arts). In 2010, he founded Signal Theatre and premiered a new full-length dance theatre work, from thine eyes (Harbourfront Centre), followed by A Soldier's Tale for the 2014 Canada Dance Festival in Ottawa. In 2017, he premiered a major new dance opera, Bearing for the Luminato Festival, a searing examination of Canada's Indian residential school legacy. As an actor, he has appeared in numerous roles, including an acclaimed performance in Woman Walks Ahead co-starring Golden Globe winning actress, Jessica Chastain, in HBO's third season of True Detective, and as a leading actor in Jeff Barnaby's new feature film, Blood Quantum.
The Dance Luminary Award
The the Support of William J.S. Boyle
Mavis Staines, C.M.
Mavis Staines has revolutionized the way dance is taught, performed, witnessed and shared across Canada and around the world. Over her 30-year tenure as Artistic Director of Canada's National Ballet School, she has cemented the School's reputation as a leader in excellence, access, and inclusion. Born in Quebec's Eastern Townships, Staines received her ballet training at Canada's National Ballet School. She then danced as a first soloist with The National Ballet of Canada and the Dutch National Ballet. She subsequently enrolled in NBS' Teaching Training Program, joining NBS' Artistic Faculty in 1982. She was appointed Artistic Director in 1989. Her approach to the holistic wellbeing of elite students sparked an international conversation about classical ballet training, with a focus on progressive approaches in pedagogy, mind-body awareness, and nurturing the whole dancer. Her wholehearted enthusiasm for exploring technology in the arts, cross-disciplinary collaboration, and partnership building put Canada and NBS on the map of global leaders in ballet. Staines served as a juror for the Prix de Lausanne from 1993 to 1995 and was President of the Jury in 1998 and 1999. In 2001, she accepted the volunteer position of Artistic President Designate for the Prix de Lausanne and assumed the full responsibilities of Artistic President from 2002 to 2008. Staines championed the establishment and rapid growth of NBS Sharing Dance, NBS' community-engagement initiative that encompasses the widest range of community programs of any ballet school in the world. Mavis Staines is a recipient of the 2019 Governor General's Performing Arts Award (GGPAA), a Member of the Order of Canada, and a recipient of the Queen Elizabeth II Diamond Jubilee Medal. This June, Business / Arts awarded her the Peter Herrndorf Arts Leadership Award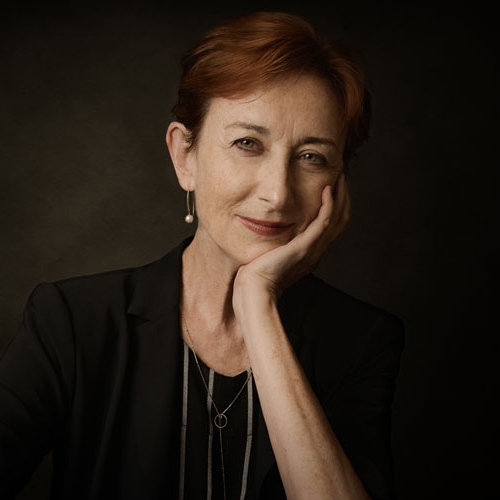 Community Builders
Gretchen Ross and Donald Ross, O.C.
Donald and Gretchen Ross have made a lasting impact on dance in Canada. As long-time donors to the National Ballet of Canada, the Rosses established the Dancers First sponsorship program designed to provide the resources that support the National Ballet's roster of dancers in every aspect of their career-training, performance, and well-being. The Rosses were also crucial in the purchase of the Gretchen Ross Production Centre; this external production site for sets allows the National Ballet to maintain the high standards of its large-scale set projects. It also made them one of the only large-scale dance companies in the world to have such a facility. The Rosses were instrumental in the creation of the Ross Centre for Dance housed at Citadel + Compagnie. In addition to supporting numerous hospitals and Soulpepper Theatre, they have also supported new work by choreographers such as James Kudelka, Peggy Baker, Robert Binet, Guillaume Côté, and Crystal Pite. They were major sponsors of the Special Features DVD, with its wealth of archival treasures and interviews, for Veronica Tennant's film Celia Franca: Tour de Force. Most recently they were chosen by Business / Arts as the 2021 recipients of the Edmund C. Bovey Award – which recognizes a business professional and/or philanthropist who has demonstrated a lifetime of significant philanthropy and/or volunteer leadership in arts and culture in Canada.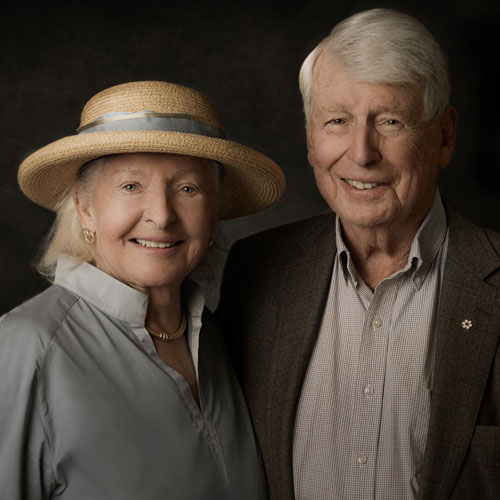 Sandra Faire Next Generation Award
With the support of Ivan Fecan
Ilter Ibrahimof
Mr. Ibrahimof is the co-founder and Artistic Director of Fall for Dance North (FFDN) in Toronto, Ontario. FFDN celebrated its fifth anniversary season in 2019 and has established itself as a premier international dance festival and the annual kick-off event to the dance season. Ilter has also been the executive director of Sunny Artist Management (SAM) since founding the agency in New York City in 2004. SAM is now evolving into a consulting agency that operates on a project-by-project basis for select international dance companies. Born and raised in Istanbul, Turkey, Ilter moved to Boston to study at Emerson College graduating in 2001 with a B.A. in Theater Studies with a focus in dance. Moving to New York, he worked with World Arts Inc. from 2001 to 2004 before starting SAM. Ilter relocated his agency to Montreal (2008 to 2015) and then Toronto (since 2015). In 2012, he co-founded a joint production partnership (Joyce Theater Productions) between SAM and The Joyce Theater in New York City to commission, produce, and tour original work. Ilter has also assumed additional curatorial roles, including Artistic Advisor for the Fall for Dance Festival at New York City Center in 2013 and 2014, and the curator of the biannual OFF the EDGE festival at the Rialto Center in Atlanta in 2014, 2016 and 2019.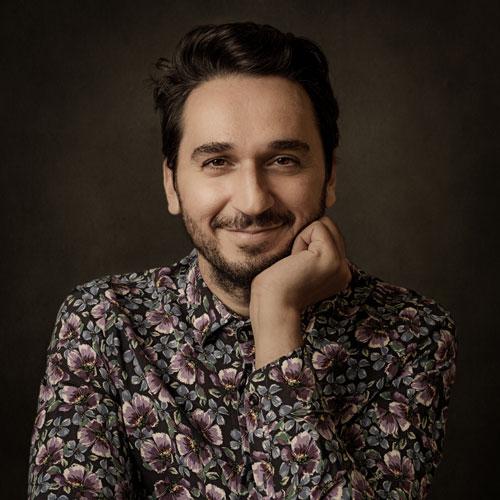 Trailblazers
Maud Allan, Alice Murdoch-Adams, Marial Mosher
Maud Allan is considered a forerunner of modern dance – the only Canadian alongside Loie Fuller, Isadora Duncan and Ruth St. Denis. Her 1906 dance, The Vision of Salome, caused an international sensation and was performed nearly 300 times at London's Palace Theatre. Her fame spawned the Salomania craze and her defiance of convention both socially and as an artist was ahead of its time.
​

Alice Murdoch Adams was a trailblazer for dance in Alberta. Based in Calgary, she travelled to rural communities within a 250-km radius of the city reaching students in the early 20th century who would not otherwise have been exposed to dance. She frequently produced live shows presented before the movies at local theatres and her World War II troop shows toured throughout Alberta.
Marial Mosher was one of Halifax's earliest dancers, and had been a pupil of previous Hall of Fame inductee Madame Hylda Davies. She taught alongside Davies and performed frequently in the live shows that preceded movies in Halifax. Her teaching and performing aided the development of theatrical dance in Halifax. She joined the Canadian Women's Army Corps in World War II, learning motor mechanics by day while dancing at night.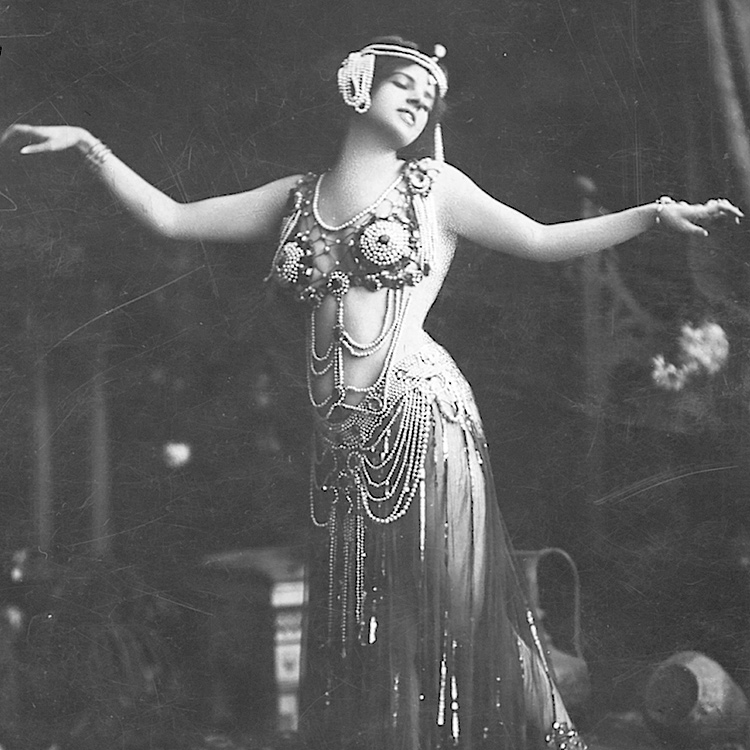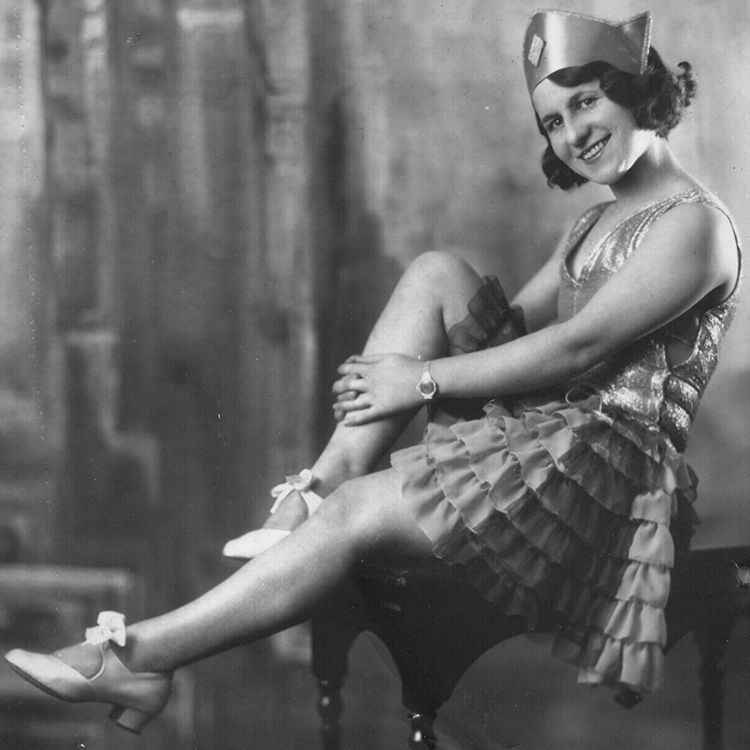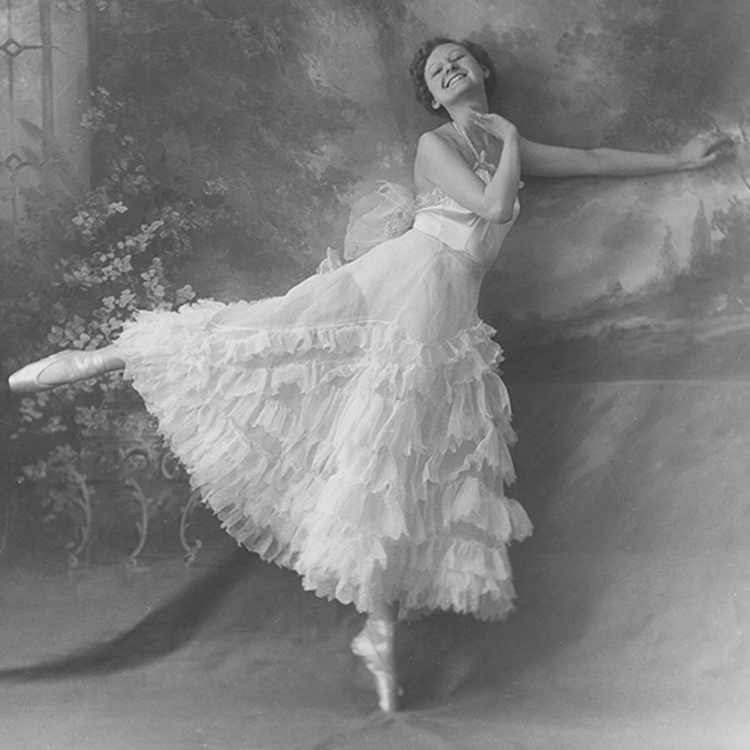 PRESENTERS
The 2021 induction ceremony was hosted by award-winning singer/songwriter Micah Barnes. A longtime advocate for and lover of dance, Micah brings an intimate understanding of the nation's dance community. The charm and skill with an audience he routinely displays while performing will be on full display as your host.
Click here to learn more about Micah Barnes.
Presenters for the 2021 event included:
Veronica Tennant, C.C., Opening Message
Laurence Lemieux, presenting to Gretchen and Donald Ross, O.C.
Esmeralda Enrique, presenting and accepting for Rosario Ancer
Ivan Fecan, presenting to Ilter Ibrahimof
Travis Knights, presenting to Ethel Bruneau
The Honourable Margaret McCain, C.C., O.N., presenting to Mavis Staines
Yvette Nolan, presenting to Michael Greyeyes
Kate Hilliard, presenting to Margie Gillis, O.C., C.Q.
Piotr Stanczyk, presenting to James Kudelka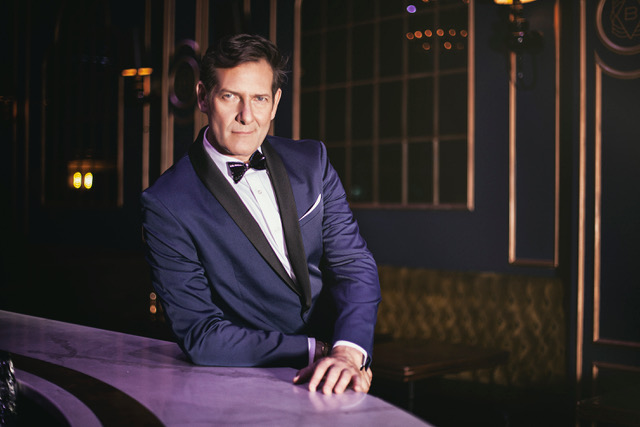 PERFORMERS
Performance Producers: Anisa Tejpar and Jennifer Nichols
The 2021 induction ceremony featured four unique performances.
​DCD was delighted to have the following artists participate in the celebration:
The 2021 Performers Were:
Welcome to the Club
Vocalist: Michah Barnes
Accompanist: Patrick Hewan
Music: From the Micah Barnes album, Vegas Breeze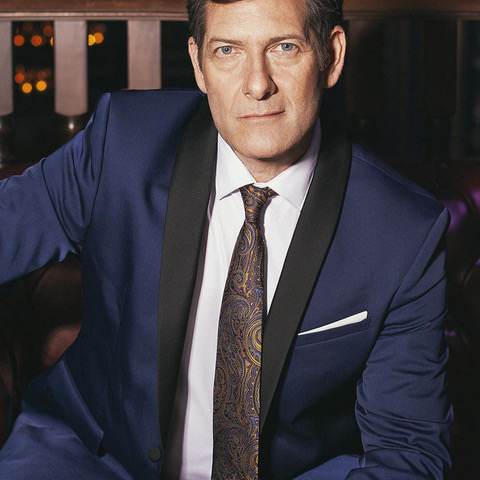 Indigidancer
Choreographer: Feryn Karahkwiiohstha King
Performer: Feryn King
Music: Iskwe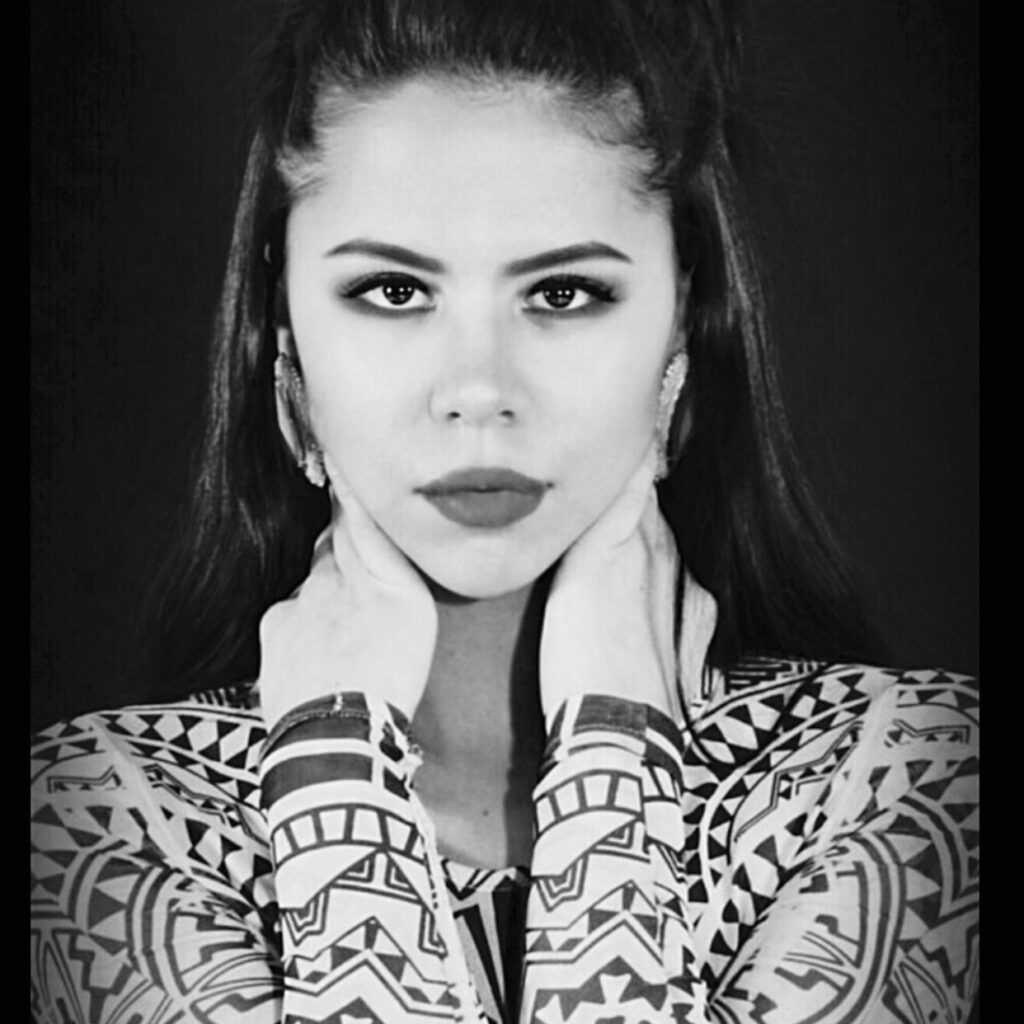 Ce Printemps / Spring (An Excerpt)
Choreographer: Margie Gillis
Performer: Ruth Naomi Levin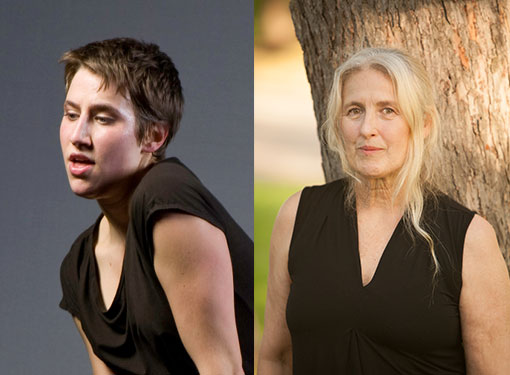 Fandangos de Huelva
Choreography: Valerie Scannura
Performers: Valerie Scannura, Roger Scannura
Music: Roger Scannura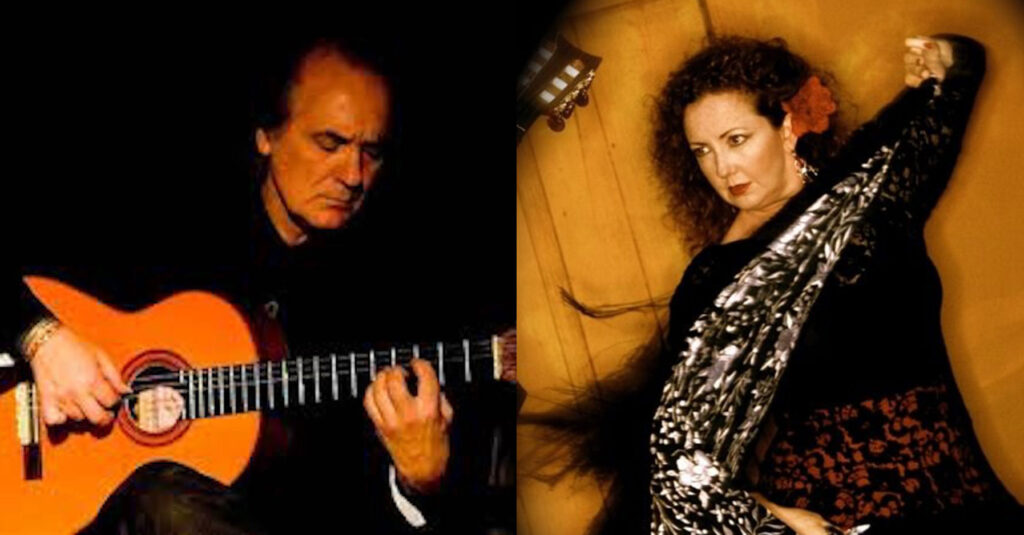 Four Old Legs (An Excerpt)
Choreography: James Kudelka
Performers: Evelyn Hart, Zhenya Cerneacov
Photo: Jeremy Mimnaugh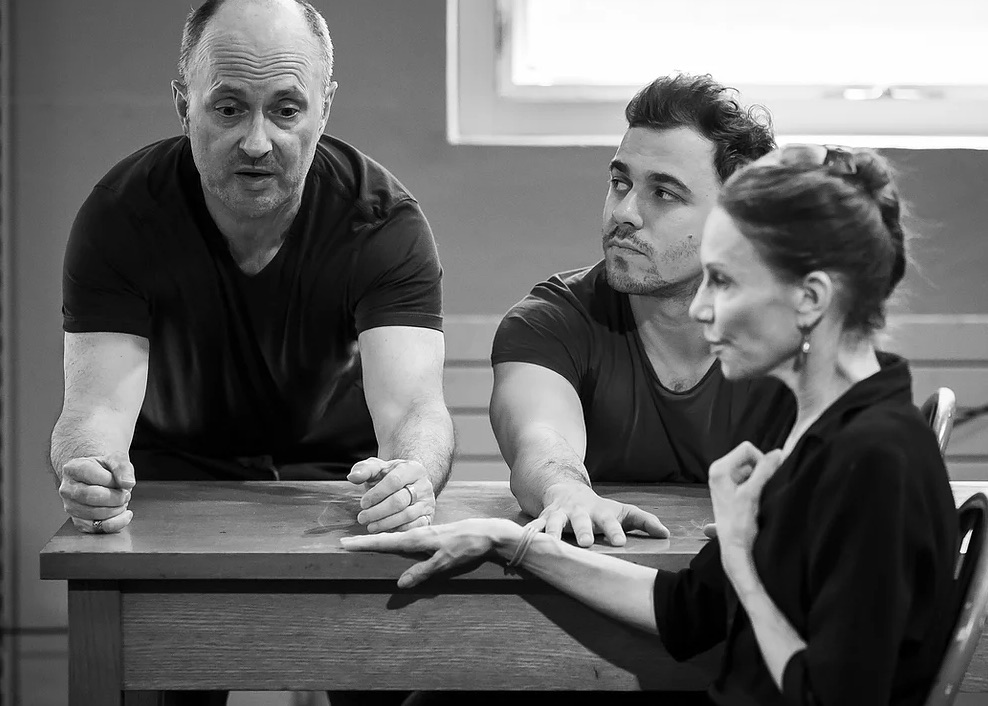 Folk Dance
Improvography: Tanya Knights, Travis Knights
Performers: Tanya Knights, Travis Knights, Jenna Marie
Music: Jenna Marie