Robert Desrosiers (Toronto)
With the support of Joan and Jerry Lozinski
Born in Montréal, Robert Desrosiers trained at Canada's National Ballet School, and went on to dance with The National Ballet of Canada, Lindsay Kemp & Company, Ballet Ys, Dancemakers, and Toronto Dance Theatre, among other companies. He founded Desrosiers Dance Theatre in 1980 and became known as a choreographer whose work pushed the boundaries of modern dance by incorporating extreme theatricality and spectacular design elements in works such as Ultracity, Bad Weather, and Blue Snake – the latter work featured in the 2003 Robert Altman film The Company. Desrosiers has collaborated with celebrated Canadian artists including Leonard Cohen, Toller Cranston, and Bruce Cockburn. He was awarded the first Jacqueline Lemieux Prize in 1981 as well as the Jean A. Chalmers Award in 1985 for his innovative choreography. His work has been performed to enthusiastic audiences internationally and he has created repertoire for Ballet Jörgen Canada, Winnipeg's Contemporary Dancers, Lyons Opera Ballet, and Canada's National Ballet School, among others. His Incognito was commissioned for the Calgary Olympic Arts Festival in 1988. From 2004 to 2006, Desrosiers hosted Freedom, a 26-episode documentary series on Bravo! television exploring the creative process with a number of Canada's most cutting-edge dance makers. Desrosiers continues to work as an independent choreographer.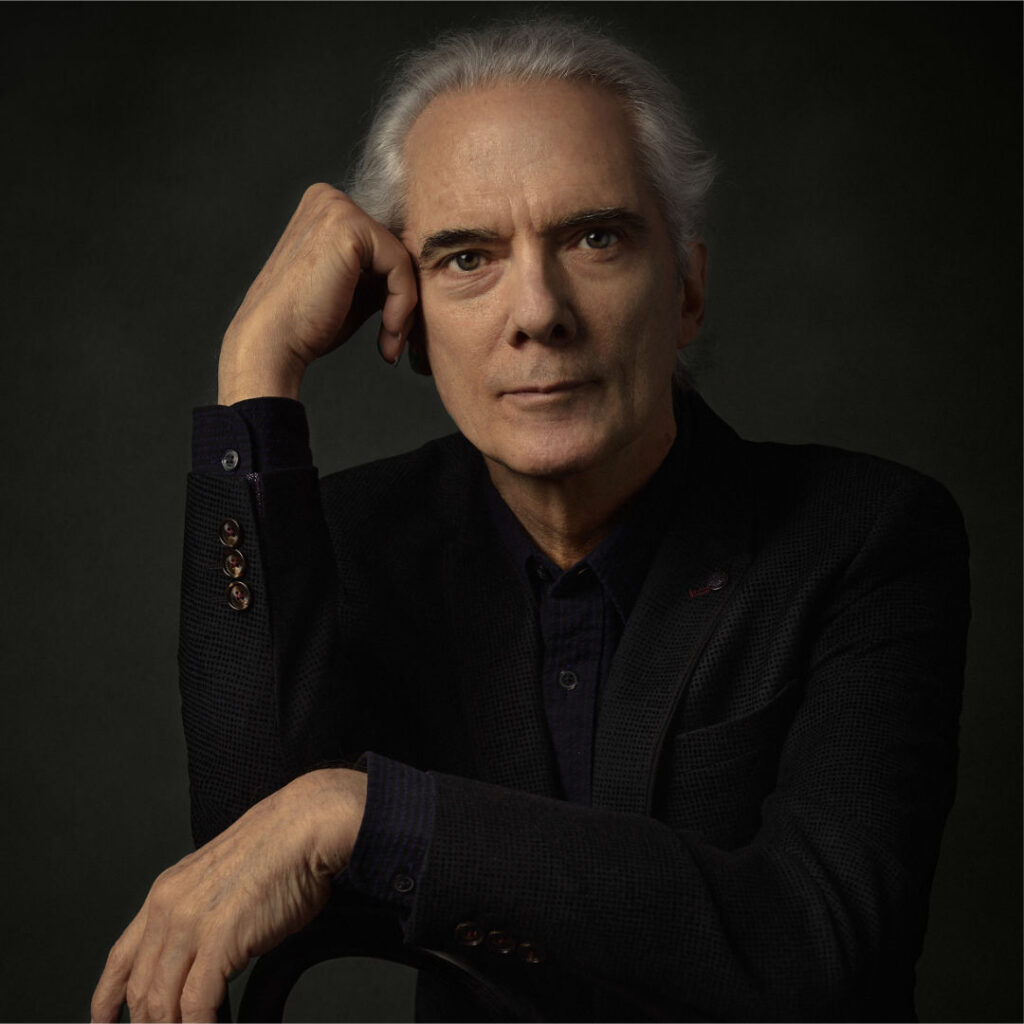 Paul-André Fortier, O.C., O.Q. (Montréal)
With the support of Regroupement québécois de la danse and Anonymous
Paul-André Fortier has made an immense contribution to contemporary dance in Québec and Canada over the past 40 years as a pioneering creator, performer, and teacher. Fortier began his performance career in the 1970s as a member of Le Groupe Nouvelle Aire, dancing in some of the first works of his peers such as Édouard Lock and Daniel Léveillé. In 1983, Fortier founded Fortier Danse-Création, and in 1986 was a co-founder of Montréal Danse. He has created nearly 50 choreographies – solos, group, and site-specific dances to include powerful works for women, such as Non coupable, and pieces that explore the mature man, for example Les mâles heures. Inspired by the crossover of various artistic disciplines, he has collaborated with other leading artists such as Françoise Sullivan, Betty Goodwin, Rober Racine, Walter Boudreau, Alain Thibault, Robert Morin, and Malcolm Goldstein. His many honours include Chevalier de l'ordre des Arts et des Lettres by the French government (2010), Governor General's Performing Arts Award (2012), appointment to the Order of Canada as Officer (2012), Ambassador of the Arts and Social Sciences Faculty by the Université de Sherbrooke (2014), Officier de l'Ordre national du Québec (2018), and Le Grand prix de la Danse de Montréal (2019).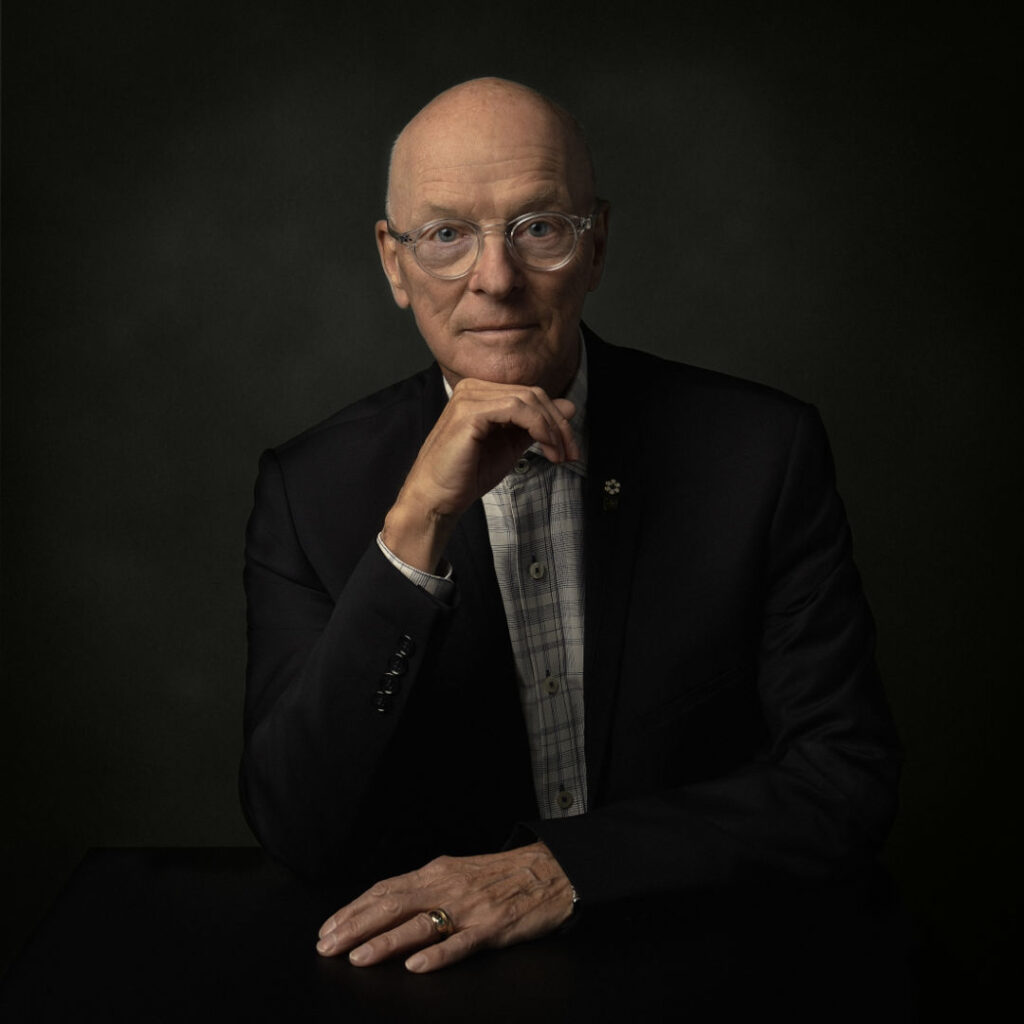 Evelyn Hart, C.C., O.M., F.R.S.C. (Winnipeg, Toronto)
With the support of the K.M. Hunter Foundation
Award-winning ballerina Evelyn Hart is an internationally renowned dancer and one of Canada's most treasured artists. After studying at the Royal Winnipeg Ballet School, Professional Division, where she trained under David Moroni, she joined the Royal Winnipeg Ballet in 1976, becoming a soloist in 1978 and principal dancer in 1979. In 1989 she was honoured as the first Canadian to be awarded a gold medal at the International Ballet Competition in Varna, Bulgaria. Over her 30-year career with the RWB, she performed on stages in over 118 countries and on every continent. Noted for her musicality and lyricism, Hart brought her trademark artistic and dramatic approach to the classical full-length roles including Giselle, Swan Lake, Onegin, Sleeping Beauty and Romeo and Juliet. She has been featured in works by Sir Frederick Ashton, Antony Tudor, Jirí Kylián, Norbert Vesak, Rudi van Dantzig, George Balanchine, and James Kudelka. Hart's many awards include Companion of the Order of Canada, ACTRA, Chalmers Award, Canada's Walk of Fame, Governor General's Performing Arts Award, and an honorary doctorate from the University of Manitoba. Since her official retirement from the stage as a ballerina, she has continued to create, perform, and mentor a new generation of dance artists.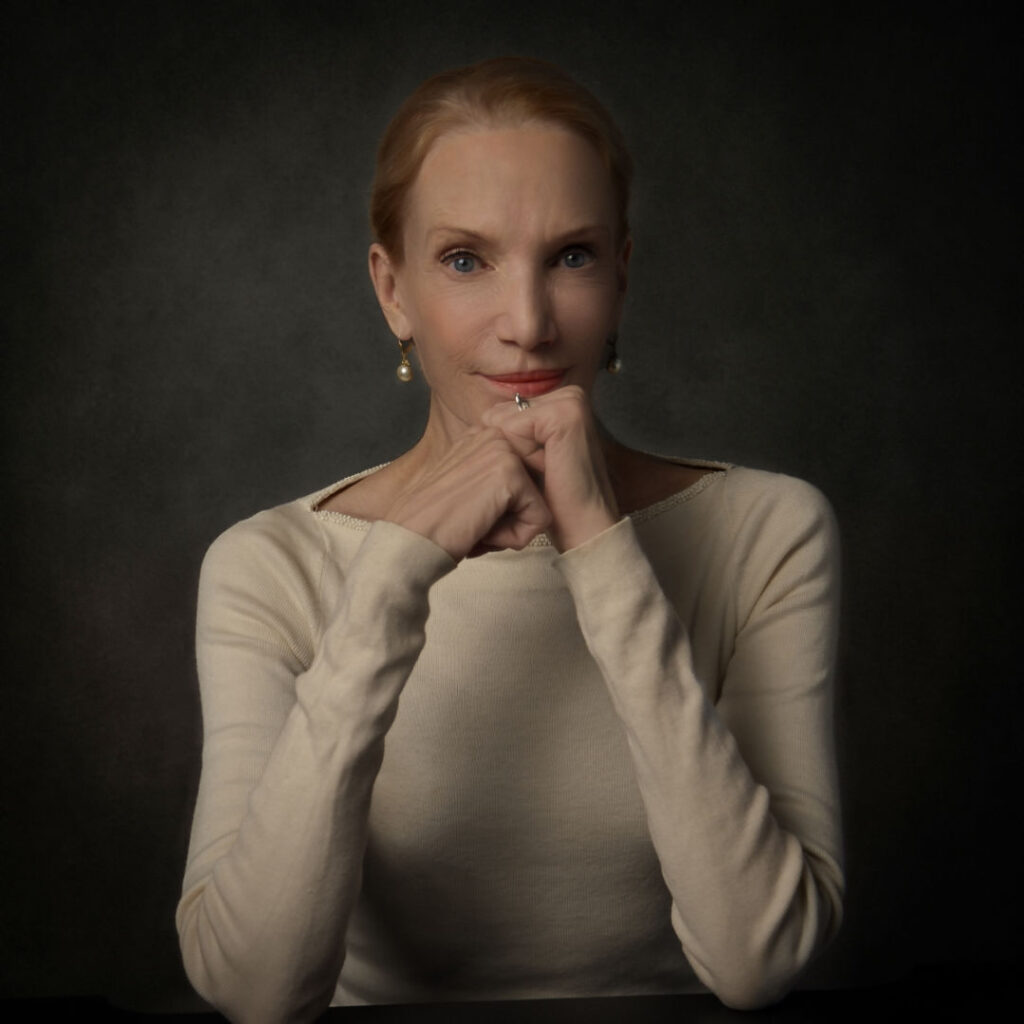 Barbara Bourget and Jay Hirabayashi (Vancouver)
With the support of the City of Vancouver
Barbara Bourget and Jay Hirabayashi are contributors to the development of modern and postmodern dance in Vancouver and have made a significant contribution to the introduction and practice of butoh in Canada. They were co-founders of EDAM (Experimental Dance and Music) in 1982, then formed Kokoro Dance in 1986. Taking its name from the Japanese word kokoro – meaning heart, soul, and spirit, Kokoro Dance has presented over a thousand performances across Canada, the United States, South America, Mexico, Europe, and Japan. Bourget and Hirabayashi produce the annual Vancouver International Dance Festival featuring local, national, and international dance artists in performances and workshops. They have built a significant repertoire for Kokoro, often co-choreographing and melding the aesthetics and philosophies of butoh with Western dance forms. Kokoro's Rage brought attention to the shameful issue of Japanese internment in Canada's history. Kokoro continues to offer classes in both Western modern dance and in butoh aesthetics at their studio in Vancouver's Downtown Eastside. Jay received the Canada Council for the Arts Jacqueline Lemieux Prize in 1994 along with a grant to study butoh in Japan. Barbara holds a Master of Fine Arts degree from Simon Fraser University and received the City of Vancouver's Mayor's Arts Award in Dance in 2011.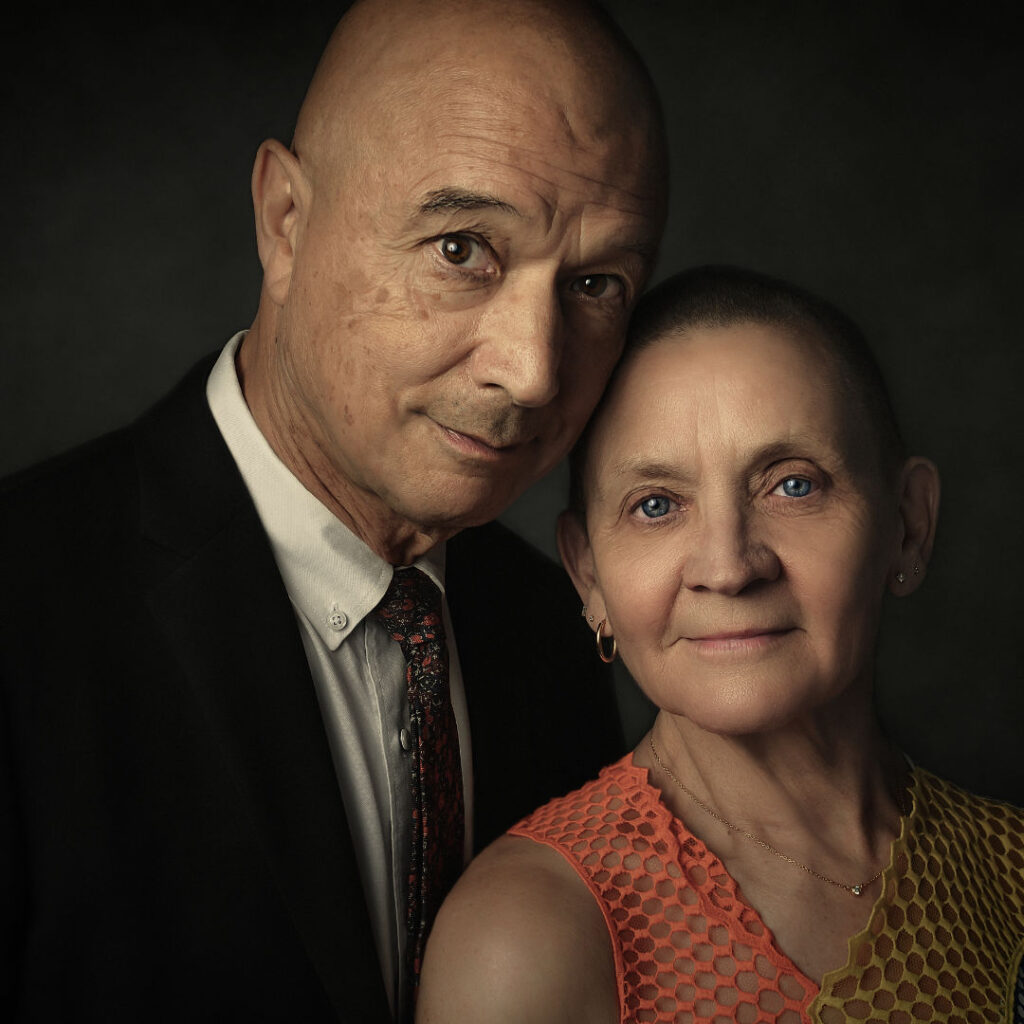 Alejandro Ronceria (Toronto, Banff)
With the support of the Banff Centre for the Arts and Creativity
Alejandro Ronceria is a choreographer, artistic director, and educator with a career that spans over 30 years. He has led the artistic direction of significant cultural productions, including serving on the choreographic team for the official opening of the Olympic Winter Games (2010) and as choreographer for the Pan-American Games (2015). Recognized as a pioneer in Indigenous contemporary dance worldwide, Ronceria was Program Director of the first Aboriginal dance program in North America, at The Banff Centre for the Arts from 1996-2000. The ground-breaking program brought together dancers from Canada, the USA, Mexico, New Zealand, and Greenland – an incubator that developed a new generation of Indigenous dance artists and served as a model for schools internationally. With an MFA in dance dramaturgy from York University, he has dramaturged works by numerous choreographers and is an active guest teacher. Born in Bogota, Colombia, Ronceria is classically trained. In Canada, he danced for Canadian contemporary choreographers such as Jean-Pierre Perreault and Karen Jamieson before premiering his first major solo work The Jaguar Project (1991). With The Jaguar Project, he began to explore his mixed-race heritage (Indigenous/Spanish) as an artist, leading to a lifelong passion for pushing boundaries of contemporary western dance and creating space for emerging, diverse artists. Most recently, Ronceria was appointed as the Director of Dance for the Banff Centre for the Arts.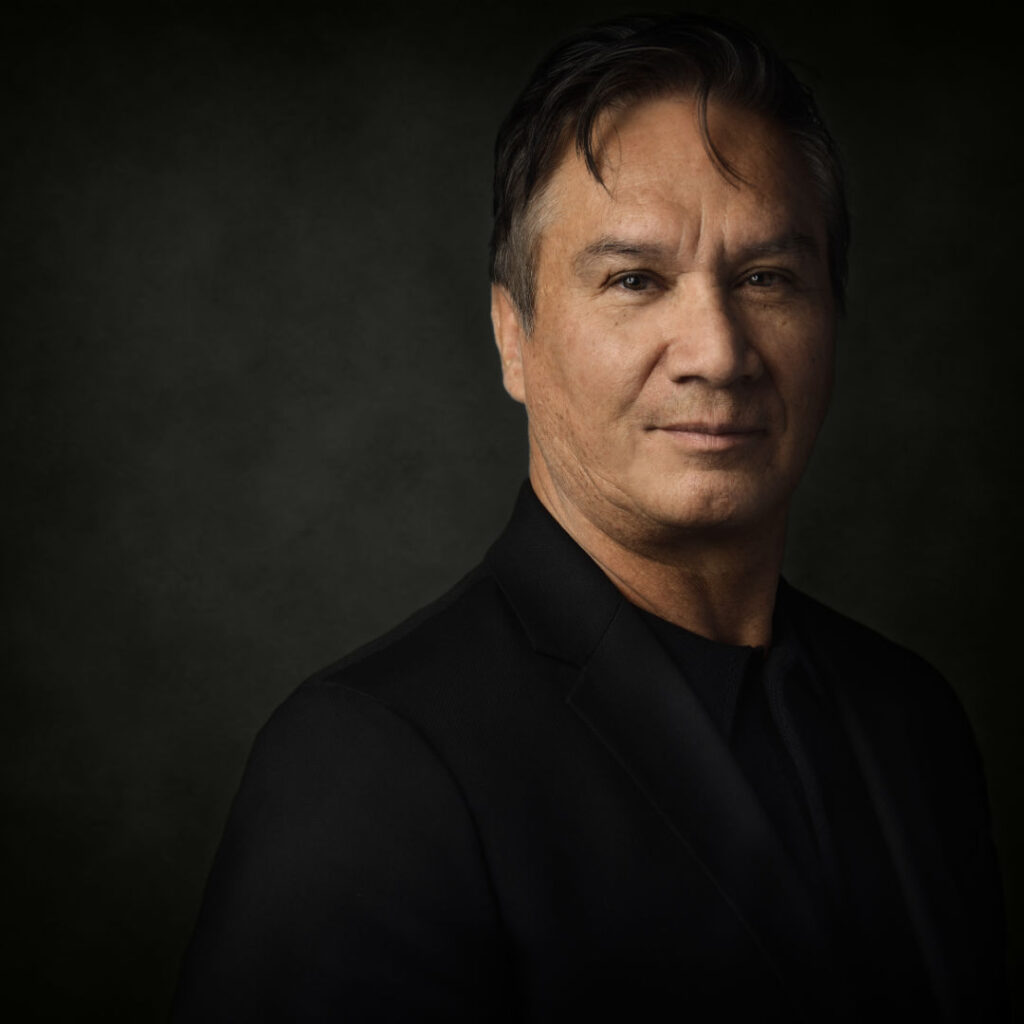 Vicki Adams Willis, Michèle Moss, Hannah Stilwell (Calgary)
With the support of Margaret Nightingale and Decidedly Jazz Danceworks
In 1984, Vicki Adams Willis who had founded the jazz division at the University of Calgary, and two of her graduating students, Michèle Moss and Hannah Stilwell, co-founded Decidedly Jazz Danceworks (DJD) to keep the spirit of jazz alive. The core aesthetic of DJD's work is African-rooted, and swing-based with jazz music at its heart. Working with live music every season since 1988, DJD explores the defining aspects of rooted jazz forms and philosophies. The "DJD style" has evolved out of the work of the company's founding and current artists and their vast research. As progressive historians, they are purposefully aware of and connected to the African and historical roots and spirit of jazz, as well as committed to the evolution and future of the form. Some of DJD's collaborators include notables such as the late Big Miller, the late Tommy Banks, Mark Murphy, PJ Perry, Jackie Richardson, George Koller, and Amon Tobin. DJD has toured extensively throughout Canada and abroad paving the way for other jazz dance practitioners in Canada.
Interviews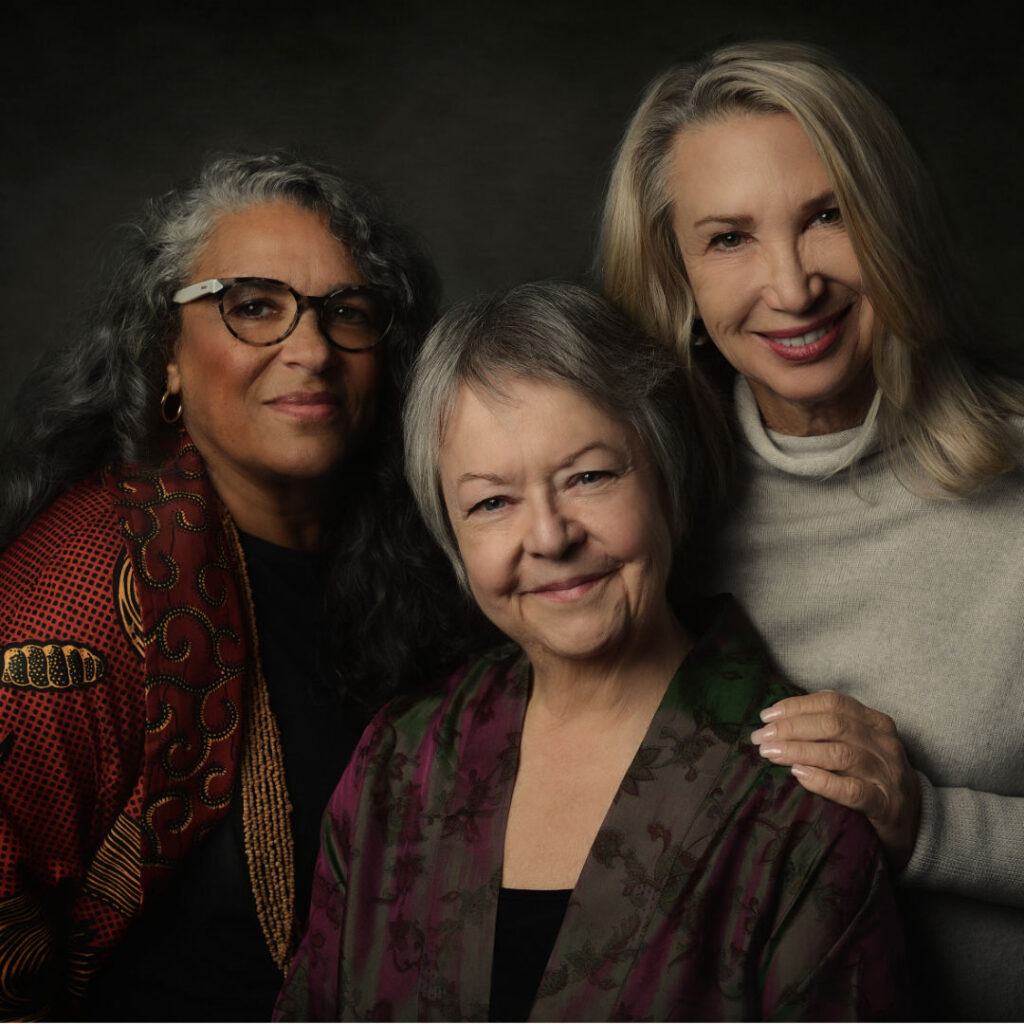 Vicki Adams Willis
Vicki Adams Willis carries on a family tradition that began when her mother, Alice Murdoch Adams, opened one of Calgary's first dance schools in the 1920s. Vicki's passion for dance and jazz has taken her all over the globe. In addition to teaching and choreographing for countless local and international organizations, including the School at Jacob's Pillow, Vicki founded the Jazz Division in the Faculty of Fine Arts Program of Dance at the University of Calgary in 1978. She co-founded DJD in 1984 where she continued her role as Artistic Director for 29 years. She is currently enthusiastically embracing her role of Founder in Residence at DJD. Among numerous accolades, Vicki recently received the Lieutenant Governor of Alberta Arts Awards Foundation's 2021 Distinguished Artist Award.
Michèle Moss
Michèle Moss is a dancer, choreographer, researcher and educator. After co-founding DJD, she remained with the company until 1999 and continues to collaborate on many teaching and choreographic projects. Michèle is celebrating 15 years of academic service and scholarship, including chairing the Program of Dance at the University of Calgary. Her professional training has had her seek out many experiences including swing, salsa, house dance as well as educational and current training practices to enhance her studio practice. Her research mostly takes the form of creation projects but also includes textual projects, recently co-authoring chapters with Dr. Jill Crosby on the history of jazz for Jazz Dance: Roots and Branches (2014), among other journals, magazines, and book chapters. She has conducted ethnographic research in field sites around the globe most significantly in Guinée, West Africa and Cuba.
Hannah Stilwell
Hannah Stilwell, encouraged by her first (and best) jazz mentor, Vicki Adams Willis, dedicated herself to the discovery of the many dance forms that fused to become jazz. Starting in 1980, and lasting a couple of decades, Hannah spent countless weeks studying dance of all kinds in New York. In the mid-80s, she ventured to Africa to steep herself in the roots of the DJD style. In the early '90s, she explored movement in India, and in 1994 began her love affair with Cuban music and dance. Her subsequent years of living in Cuba sowed the seeds and provided inspiration for the DJD production of BULLA! – still a vivid and treasured memory. Now found beaming proudly in the audience at DJD performances, Hannah remains entranced by the rhythms of jazz and enthralled by its evolution.
The Dance Luminary Award
With the support of William J.S. Boyle
David Y.H. Lui, C.M. (Vancouver)
David Lui was one of the first Canadian impresarios of the 1970s dance boom. He played a major role in developing arts infrastructure in Vancouver and was instrumental in the creation of Ballet British Columbia and the Vancouver Dance Centre. Lui presented thousands of music, dance, and theatre performances in Canada including major international companies such as Martha Graham, Dance Theatre of Harlem, Royal Ballet, along with Canadian companies to include The National Ballet of Canada, contributing to the development of a sophisticated dance audience in Vancouver. He was recognized for contributing his expertise to various service agencies, government consultations, and arts organizations, and served on various boards including the VTV Community Council and the Dance Foundation. He was also the founding artistic director of the Canadian International Dragon Boat Festival. Lui was made a Member of the Order of Canada in 1999 and received the Queen Elizabeth II Golden Jubilee Medal in 2002. David Lui died in September 2011.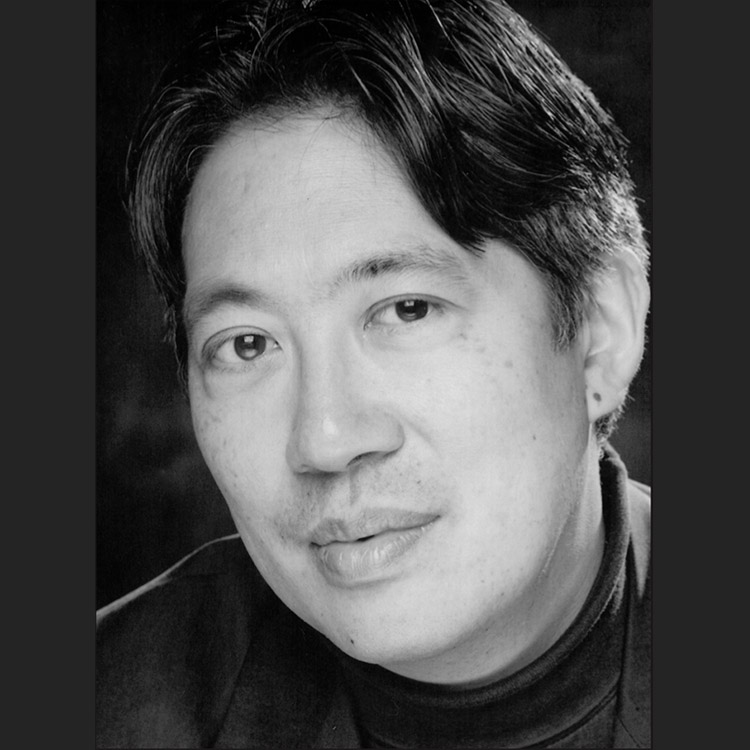 Community Builder
The Honourable Margaret McCain, C.C., O.N.B. (Toronto and Florenceville)
The Honourable Margaret Norrie McCain was born in northern Québec where her father was a prominent mining engineer in the early days of the Québec gold mining industry. Her mother was Senator Margaret Norrie of Truro, N.S. Mrs. McCain holds a Bachelor of Arts degree with Honours in History from Mount Allison University, Sackville, N.B., and a Bachelor of Social Work from the University of Toronto as well as several honorary degrees. Throughout her career, Mrs. McCain has been active in organizations that promote education, music, and the arts at the provincial and national levels. She is a founding member of the Muriel McQueen Fergusson Foundation in New Brunswick, which is devoted to the elimination of family violence through public education and research. Mrs. McCain was appointed Lieutenant-Governor of New Brunswick in 1994 – the first female to hold this position. She served in that role until April 1997. At that time she moved to Toronto to re-join her family. She was a member of the Board of Canada's National Ballet School for 18 years serving as Board Chair from 1998 to 2000. She then went on to Chair the School's successful $100 million fundraising campaign and in 2017 was appointed Chancellor. She is currently Chair of the Margaret & Wallace McCain Family Foundation whose mission is to champion effective early childhood programs across Canada.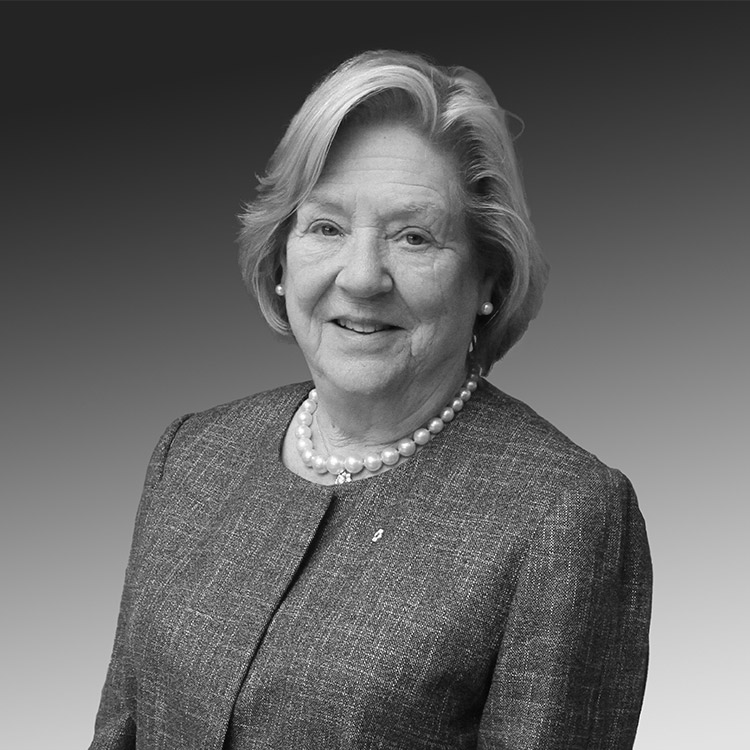 Sandra Faire Next Generation Award
With the support of Ivan Fecan
Rhodnie Désir (Montréal)
Choreographer-documentalist and artistic director of RD Créations, Rhodnie Désir has created about fifteen pieces, such as BOW'T TRAIL Retrospek and her pioneering memoir journey BOW'T TRAIL, which have earned her two awards from the Prix de la danse de Montréal (2020): The Prix Envol and the Grand Prix. In 2021, she was chosen as one of the "25 to watch" by Dance Magazine in New York and was nominated for the prestigious career award "The APAP Award of Merit". In 2022, she received the "Danseuse de l'année" award at the Gala Dynastie and she became the first Associate Artist of the famous Place des Arts institution in Montréal. Her documentary and Afro-contemporary choreographic signature is rooted in rhythmic languages. Her unique approach, her words, her performances, and her civic actions have brought her strong international recognition and have made her a guest speaker at numerous organizations and universities, such as UNESCO.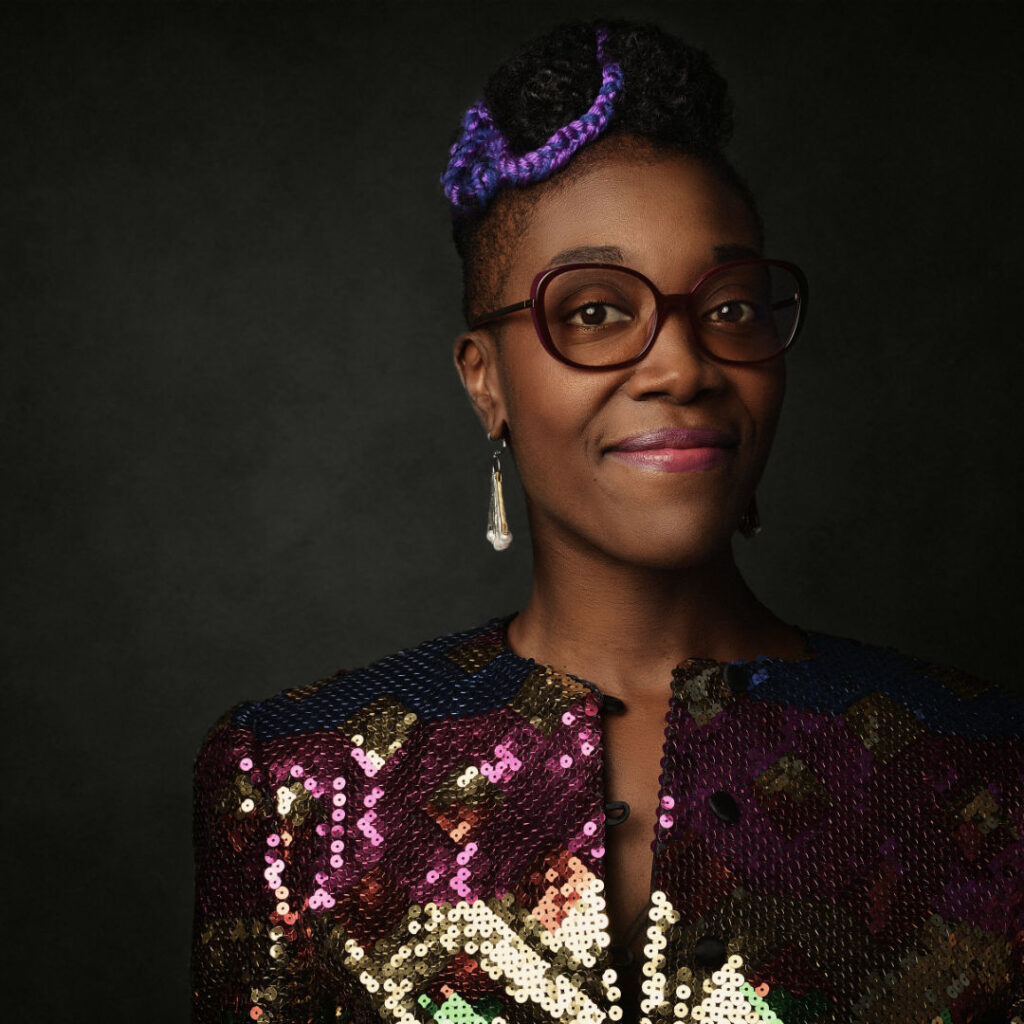 Trailblazers
Alison Sutcliffe, Kay Armstrong and the Galway Sisters
Alison Sutcliffe (Toronto) played a significant role in the introduction of the Royal Academy of Dance (RAD) ballet technique, Spanish dance, and German Expressionist modern dance to the Toronto dance scene in the 1930s. She was director of dance at Hart House Theatre through the 1930s and an active collaborator in music, dance, theatre and visual art in Toronto during the Great Depression.
​
Kay Armstrong (Vancouver) was a key player in the development of dance in Vancouver during the ballet boom of the mid-20th century. She was among the first Canadians to train in, perform, and teach flamenco in Canada; was a choreographer at the Canadian Ballet Festivals in the 1950s; and her work Etude was the first work by a Canadian to be performed by The National Ballet of Canada. She made a major impact teaching generations of Vancouver dancers.
The Galway sisters (Mercedes, Teresita, Carmel, Isabelle, Barbara Ann) (St. John's) played a significant role in the teaching of dance in St. John's beginning in the 1930s. Founded by Mercedes Galway in 1938, the Galway School of Dance taught ballet, tap, pointe work, and acrobatics. In 1945, Mercedes retired from teaching and the school was taken over by Teresita until 1948. She was replaced by Carmel, then Isabelle in 1951, and finally Barbara Ann in 1956. Several of the Galways also performed in WWII troop shows. The school closed in the mid-1960s but not before laying the foundation for future dance schools in St. John's.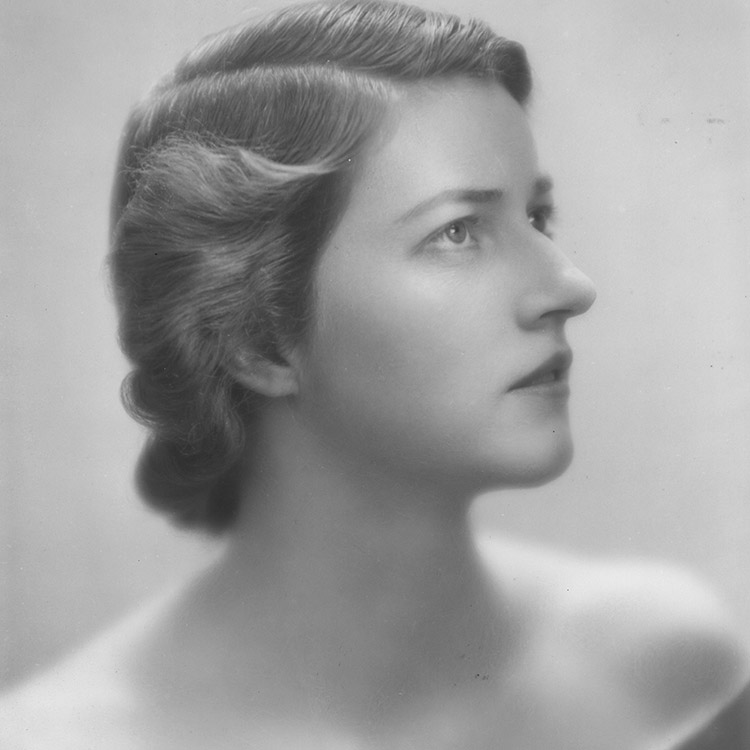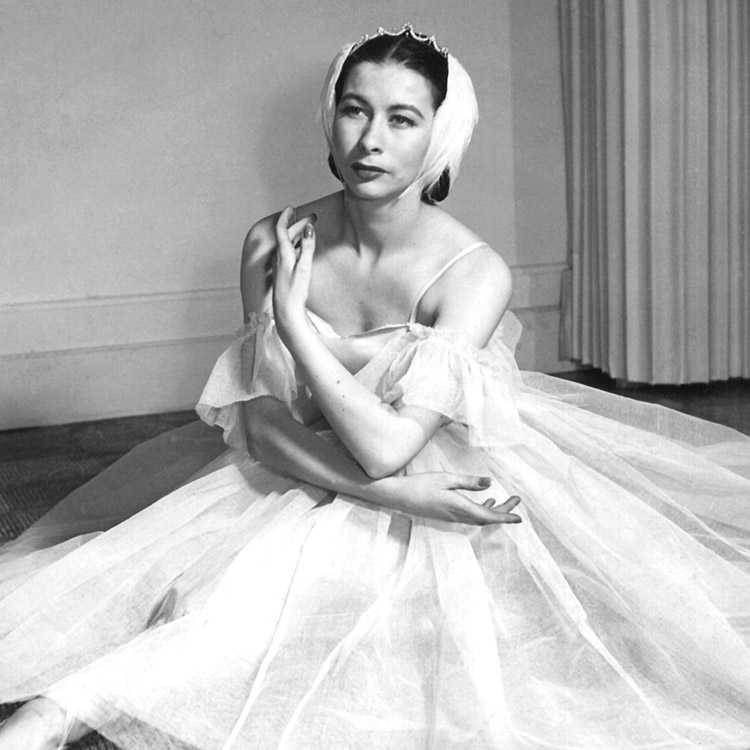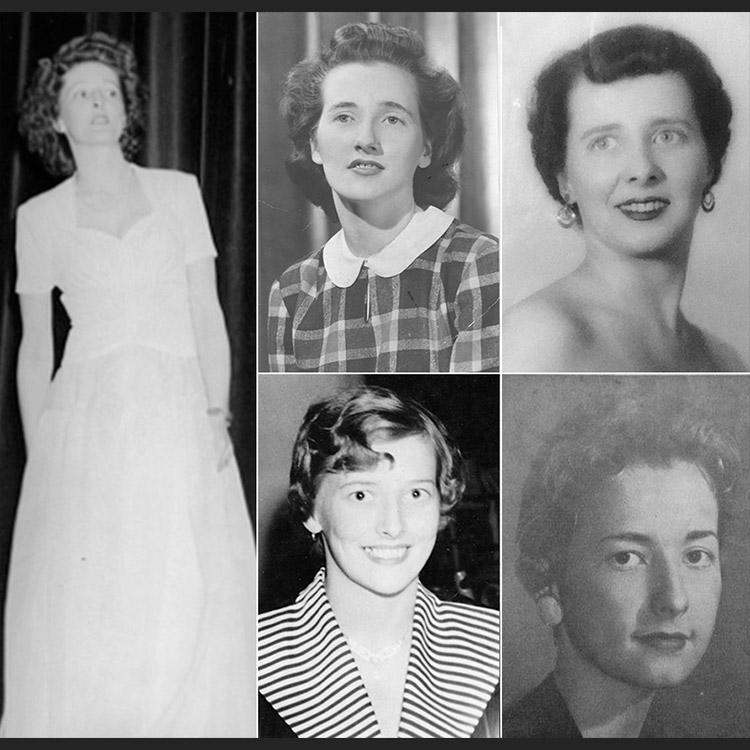 Miriam Adams Exploration Bursary
With the support of William J.S. Boyle
Ralph Escamillan (Vancouver)
Starting at age 14, Ralph trained first in Breakdancing then explored a multitude of other street dance styles such as HipHop, Popping, House, Waacking and Locking. His passion for dance expanded to include training in Vogue, Ballroom, Ballet, Modern, Jazz and was a graduate of Contemporary Training Program Modus Operandi in 2015.
Ralph has worked/toured with Vancouver companies including the likes of Co. Erasga Dance, Out Innerspace Theatre, Kidd Pivot , Wen Wei Dance, Mascall Dance and was a guest dancer with Ballet BC (2020). With his company FAKEKNOT he creates work that strive to understand the complexities of identity using sound, costume, technology and the body.
Ralph 'Posh' Gvasalia has been in the Ballroom Scene since 2014, opening his own kiki House of Gvasalia and joining the Mainstream House of Basquiat in 2021. The founder and Artistic/Executive Director of the non-profit organization VanVogueJam, Ralph shares his passion for Vogue/Ballroom culture at his weekly pay-what-you-can classes and vogue balls, acting as a beacon for the queer dance form in Western Canada.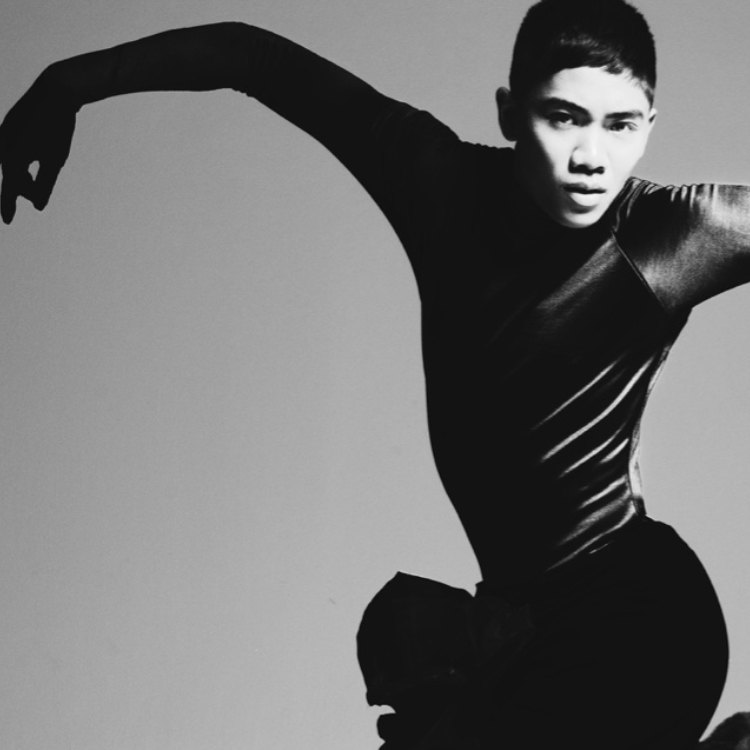 2022 EVENT
The 2022 DCD Hall of Fame event, was held at the Palais Royale Ballroom in Toronto on Oct 2nd, 4-8 pm. Produced yet again by the amazing Vickie Fagan, the event featured: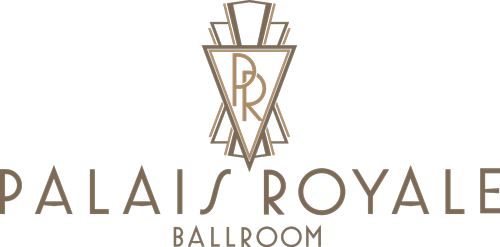 A live ceremony spotlighting inductees and celebrity presenters hosted by singer/songwriter Micah Barnes
Sumptuous food and cocktail reception
A silent auction
Fabulous live performances by the current generation of elite dancers​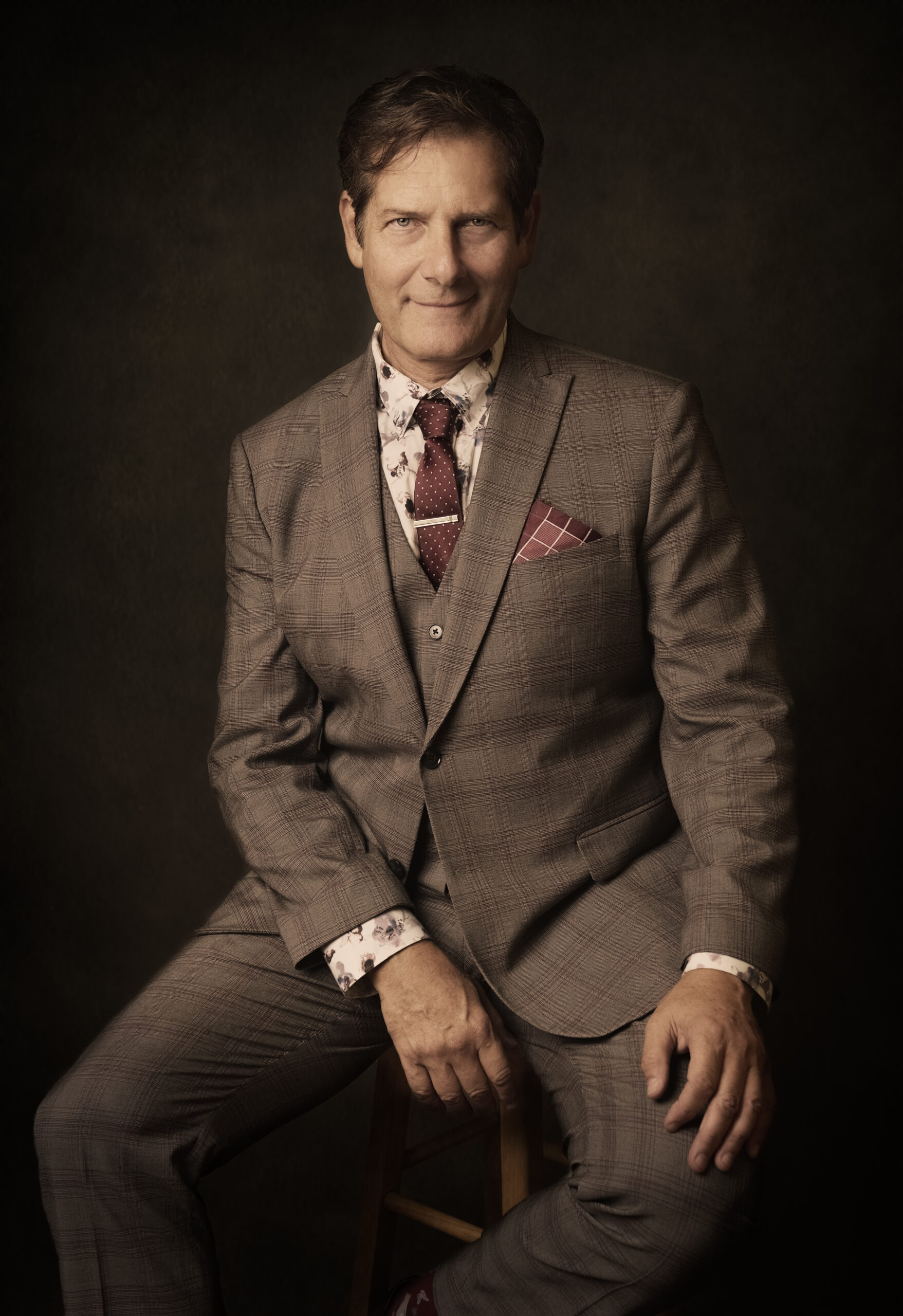 INDUCTEES
The Dance Collection Danse Hall of Fame event honours and celebrates dynamic lifelong contributions to dance in Canada by some remarkable individuals. Honourees are associated with many dance disciplines – including jazz, contact improvisation, butoh, ballet, and modern. They include:
Evelyn Hart, C.C., O.M., F.R.S.C.
Paul-André Fortier, O.C., O.Q.
Alejandro Ronceria
Robert Desrosiers
Barbara Bourget and Jay Hirabayashi
Vicki Adams Willis, Michèle Moss, Hannah Stilwell
William J.S. Boyle Dance Luminary Award: David Y. H. Lui, C.M.
Community Builder: The Honourable Margaret McCain, C.C., O.N.B.
Sandra Faire Next Generation Award: Rhodnie Désir
Trailblazers: Alison Sutcliffe, Kay Armstrong, and the Galway Sisters
Miriam Adams Exploration Bursary: Ralph Escamillan
EVENT LOCATION: The Palais Royale Ballroom, 1601 Lake Shore Blvd. West, Toronto, Ontario M6K 3C1
PRESENTERS
The Presenters for the 2022 event were:
Veronica Tennant, C.C.
Francine Gagné
Joanna Ivey
Ilter Ibrahimof
Santee Smith
Esther Rausenberg
Brett Belshers
Jennifer McCain
Micah Barnes, host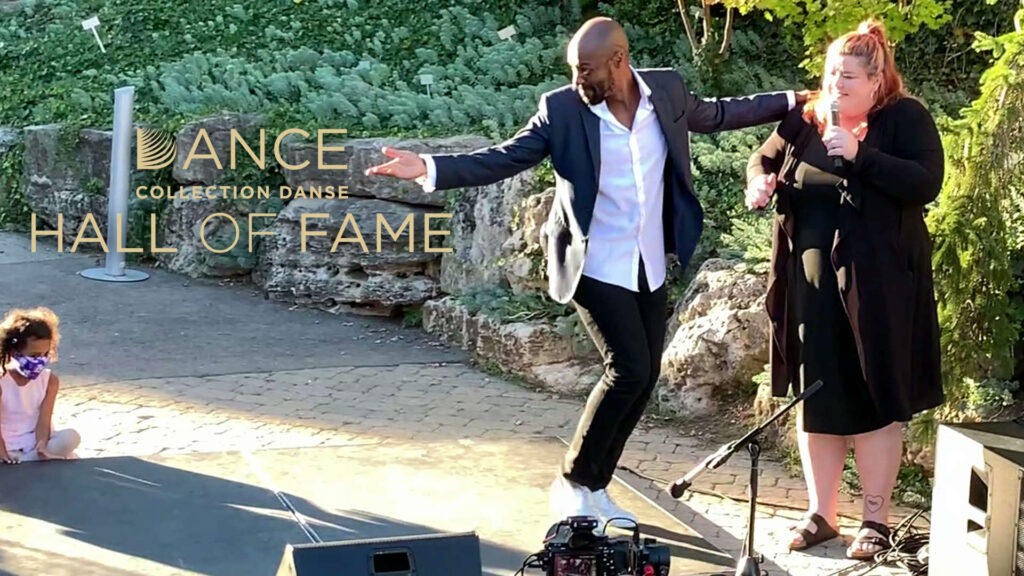 PERFORMERS
Performance Producer: Anisa Tejpar
The 2022 induction ceremony featured five unique performances.
​DCD was delighted to have the following artists participate in the celebration:
The 2022 Performers Were:
Beginning
Choreographer. : Meiko Ando
Performer: Meiko Ando
Music : Callum Armstrong (playing Aulos)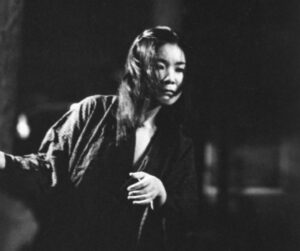 Dying Swan
Choreographer: Evelyn Hart after Anna Pavlova and Mikhail Fokine
Performer: Chelsy Meiss
Music: Camille Saint-Saëns's "Le Cygne" from Le Carnaval des animaux
Cello: Shauna Rolston
Harp: Judy Loman
Ms. Meiss' performance courtesy of The National Ballet of Canada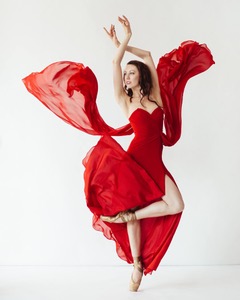 Masquerade
Choreographer: Robert Desrosiers
Performer: Anya Tregubova
Music: Eric Cadesky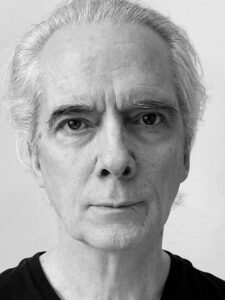 COALESCENCE
Choreographer: Jera Wolfe
Performers: Miyeko Ferguson and Jera Wolfe
Music: Visit Croatia by Alabaster DePlume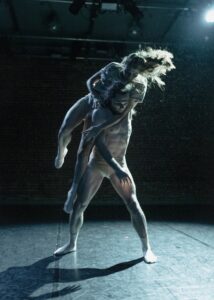 sagittarius, meet capricorn excerpt
Choreographer: Rodney Diverlus
Performers: Rodney Diverlus, Rose-Mary Harbans, Willem Sadler
Music: The Blues Walk by Clifford Brown
Program Note: I danced in the Decidedly Jazz Danceworks for 4 seasons; and had the pleasure of learning from and connecting with these three honourees. Thank you Michèle Moss, Vicki Adams Willis, and Hannah Stilwell for your contributions to Jazz Dance as an idiom, and a culture.