Peggy Baker, O.Ont., C.M.
Peggy Baker has been a vivid presence in contemporary dance for five decades, performing internationally with Lar Lubovitch, Mark Morris, Mikhail Baryshnikov, Doug Varone, Tere O'Connor, Molissa Fenley, and Charles Moulton (New York); Fortier Danse-Creation (Montreal); Toronto Dance Theatre, Dancemakers, and James Kudelka (Toronto). She established Peggy Baker Dance Projects in 1990, and for the first 20 years she dedicated herself to solo performance, winning rapturous praise for the eloquence and depth of her dancing and accolades for her collaborative partnerships with extraordinary choreographers, directors, musicians, and designers. Since 2010 she has focused on works for small ensemble and co-creation with solo dancers. Her work has been presented in art galleries, public spaces, and theatres across Canada and the U.S. (including Los Angeles, Jacob's Pillow, and multiple venues in New York City), as well as Mexico, Argentina, Belgium, Germany, the Netherlands, Denmark, Korea, and Japan. Peggy's many honours include The Order of Canada, the Walter Carsen Prize, the Premier's Award, the Governor General's Award, Honorary Doctorates from York University and the University of Calgary, and six Dora Mavor Moore Awards. She is the long-serving Artist-in-Residence at Canada's National Ballet School and a fellow of the Bogliasco Foundation in Liguria, Italy.
Photo of Peggy Baker by V. Tony Hauser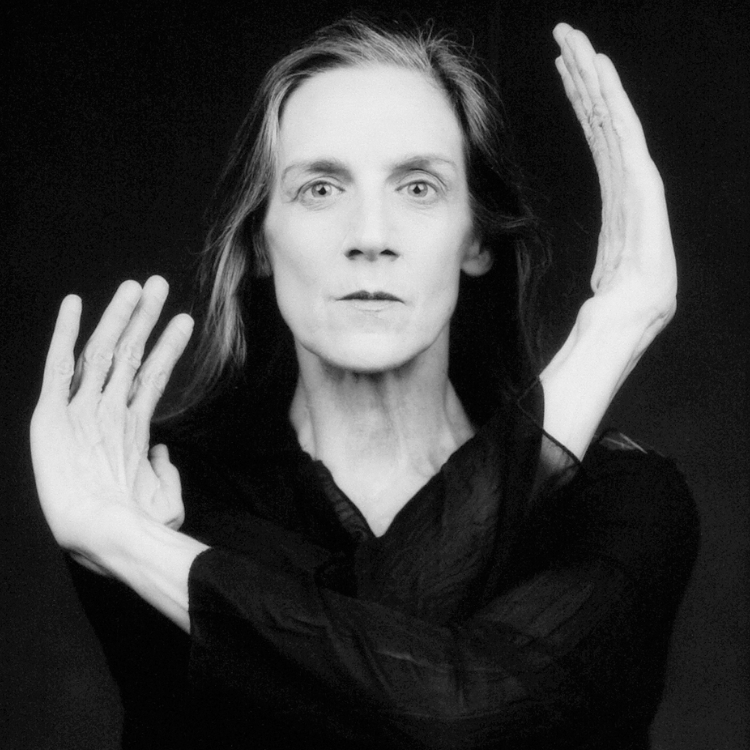 Zab Maboungou
Of French and Congolese origin, Zab Maboungou is the artistic director of Zab Maboungou/Compagnie Danse Nyata Nyata, a Montreal-based contemporary dance company founded in 1987. Her company's artistic vocation encompasses creation, research, and teaching. Zab learned her craft in childhood through contact with traditional dance and music groups in Congo-Brazzaville, in the heady days of post-independence cultural effervescence. Since then, she has never stopped broadening her knowledge of the musical forms and dances of Africa. As a performer, she has integrated various traditional and "trad-modern" formations and ballets (from Central, West and East Africa). She co-directed and facilitated the first large-scale Pan-African French-language choreographic workshop in 1997. A philosophy teacher and author, Zab published Heya Danse! Historique, poétique et didactique de la danse africaine in 2005. She is a sought-after speaker and a champion of diversity with a global understanding of the art of dance on and off stage. She has created more than 20 solo and group works in music and dance and is responsible for developing the LOKETO technique, drawing on the rhythmic foundations of African dances and musical forms. Zab has received numerous honours and awards internationally including the Governor General's Award, being named Compagne de l'Ordre des arts et des lettres du Québec, and was honoured at the MASA, Marché des Arts du Spectacle d'Abidjan, Ivory Coast.
Photo of Zab Maboungou by Kevin Calixte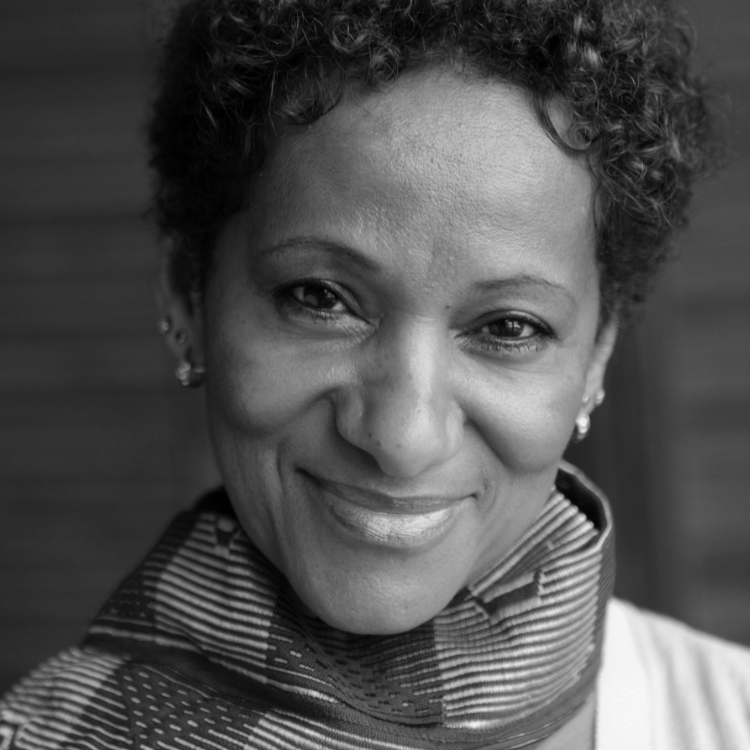 Rex Harrington, O.C., F.R.S.C.
One of the most accomplished and acclaimed male dancers of his era, Rex Harrington brought seemingly limitless panache, energy, style, and showmanship to the vast range of characterizations he created during his 20 years as a dancer with The National Ballet of Canada. Rex was born in Peterborough, Ontario, and graduated from Canada's National Ballet School in 1981, joining The National Ballet of Canada in 1983. He became a Principal Dancer in 1988 and remained in that position until his retirement in 2004. A much sought-after dancer internationally, he performed with Teatro alla Scala, San Francisco Ballet, and Stuttgart Ballet. Renowned for his incomparable partnering skills, Rex danced with such legendary ballerinas as Ekaterina Maximova, Carla Fracci, Evelyn Hart, and Karen Kain. He created numerous roles during his career as a dancer, including the central role in James Kudelka's The Four Seasons, Peter in Kudelka's The Nutcracker, Lewis Carroll in Glen Tetley's Alice, and The Young Gentleman in Tetley's La Ronde, as well as lead roles in works by such choreographers as Jean-Pierre Perreault, Jiří Kylian, and Matjash Mrozewski. He was made an Officer of the Order of Canada in 2000 and was given a star on Canada's Walk of Fame in 2005. In 2006, he was appointed Artist-in-Residence with the National Ballet and received an Honorary Degree from York University.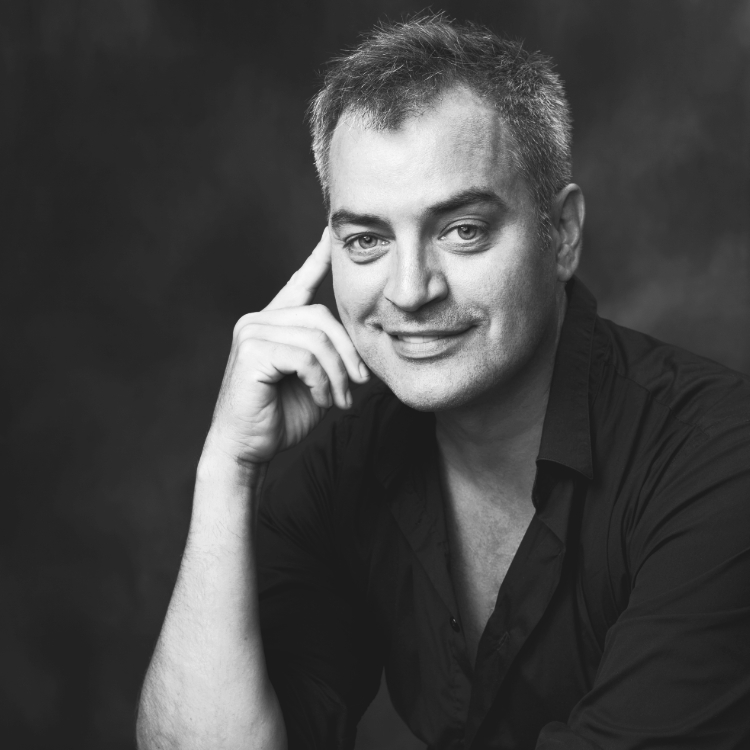 Karen Pheasant-Neganigwane
Karen Pheasant-Neganigwane is an Anishinaabe of the Three Fires Confederacy (Ojibway, Odawa & Pottawatomi). She is a dancer, scholar, writer, artist, and orator from Wiikwemikoong, Manitoulin Island, Ontario. The daughter of residential school survivors, Karen's path to activism and scholarly work started as a youth during the height of the civil rights era of the 1970s. The social project of Rochdale College (Toronto) provided the embryonic opening for her inquisitive spirit. Shortly after an engaging ceremony with a great Indigenous philosopher and scholar, Dr. Joe Couture, in the early 1980s, she left Toronto. She has spent the past 40 years being mentored by iconic Indigenous scholars from the Great Lakes of her people to Treaty Three, Treaty Six, and currently in Treaty Seven. Her Western education includes a B.A. in Political Science and English Literature, and graduate studies in Educational Policy Studies from the University of Alberta. She is completing a PhD in Educational Policy Studies/Indigenous Peoples Education with the University of Alberta. Karen is an Assistant Professor at Mount Royal University in the Treaty Seven region in the Department of General Education, Office of Teaching and Learning, and the Department of Humanities–Indigenous Studies. A life-long powwow dancer, Karen is the author of the award-winning book Powwow: A Celebration Through Song and Dance, which takes readers on a journey through powwow's history and today's thriving powwow culture.
Photo of Karen Pheasant-Neganigwane by Bert Crowfoot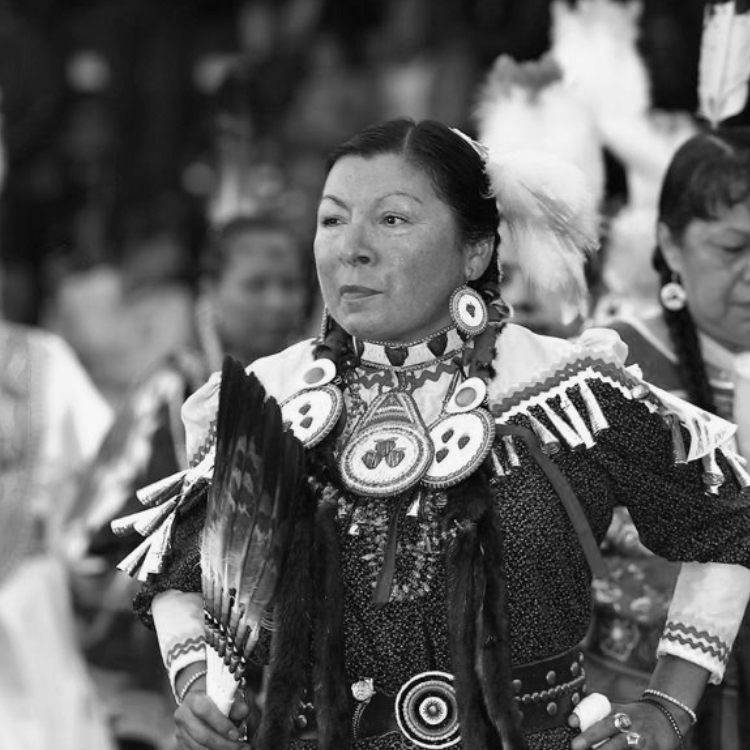 Édouard Lock, O.C., C.Q.
Édouard Lock received international acclaim for his risky, virtuosic movement vocabulary. He began his choreographic career at the age of 20 and founded La La La Human Steps in 1980. He has created works for some of the world's leading dance companies, including the Paris Opera Ballet, the Het Nationale Ballet of Holland, The Nederlands Dans Theater, the Cullberg Ballet, and the Royal Ballet of Flanders. He co-conceived and was artistic director for David Bowie's world tour, Sound and Vision. He also collaborated with Frank Zappa on the Yellow Shark concerts. Various films have been made on Lock's work including Le Petit Musée de Vélasquez directed by Bernar Hébert, and the documentary Inspirations by British director Michael Apted. The film adaptation of Amelia, directed by Édouard Lock, had its American premiere at the 2004 Tribeca Film Festival and its European premiere at the Karlovy Vary International Film Festival. The film won its category at the Chicago International Film Festival, the Prague International Film Festival, and the Rose d'Or Festival in Switzerland, as well as winning two I.C.E. and two Gemini Awards for best direction and best editing. Édouard was named a Chevalier de l'Ordre National du Québec, is an Officer of the Order of Canada, and received a Governor General's Award.
Photo of Édouard Lock taken by Édouard Lock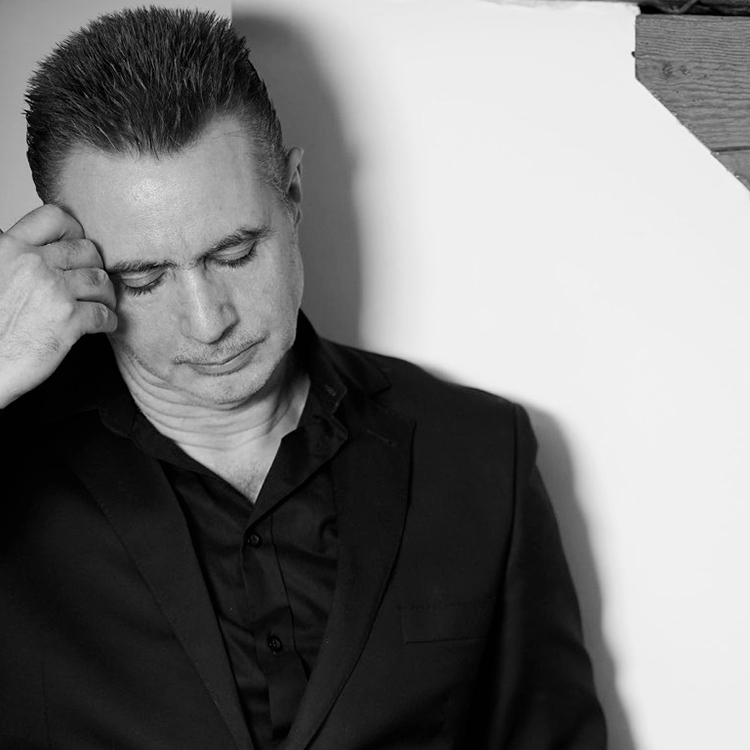 Jean Stoneham Orr
Jean Stoneham Orr was born in Edinburgh and came to Canada when she was still an infant. Her family settled in Saskatoon, which is where she started Highland dance. Her family moved to Vancouver when she was 9 years old and she began studying ballet. They moved to Ottawa during the Second World War and she continued her studies with Yolande Leduc and then Nesta Toumine. Jean was Canada's first Giselle performing the role for the Ottawa Ballet Company in 1948 (directed by Leduc and Toumine). She danced with the Royal Winnipeg Ballet from 1951-1954. She married in 1954, which led to a hiatus with dance until she and her husband moved to Vancouver in 1971. Here, Jean became heavily involved in the Vancouver Ballet Society (VBS) as a volunteer. In the 1980s, she was the administrator for the VBS and played a substantial role in co-founding Ballet BC, for which she was also founding president of the board. Jean is still active as a volunteer in Vancouver's ballet scene. She is a beloved member of the Vancouver dance community for her support of artists and her half-century of volunteerism.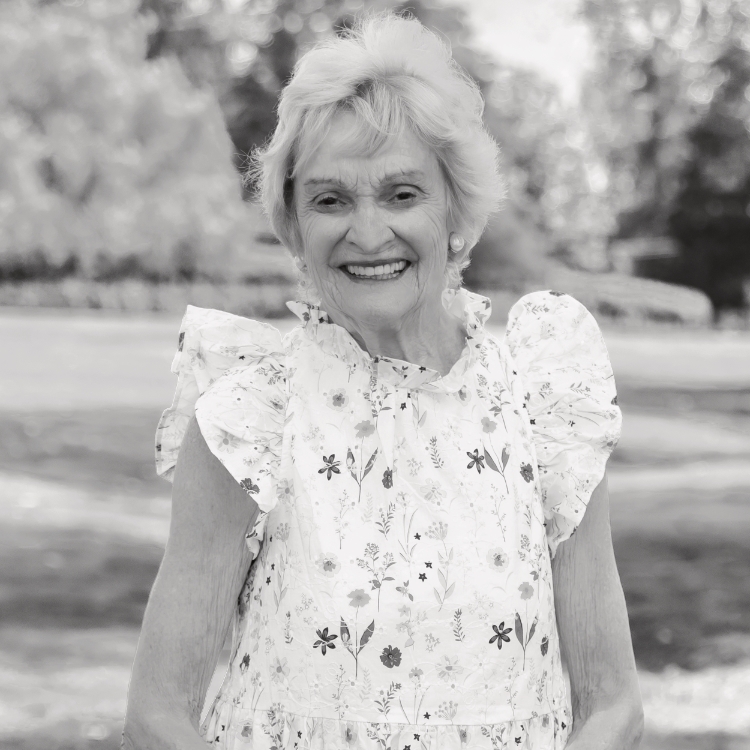 Community Builders Award
Lawrence and Miriam Adams, C.M.
The Adamses were active as performers, teachers, choreographers, dissidents, archivists, publishers, and founders of Dance Collection Danse (DCD). St. Boniface, Manitoba-born Lawrence was renowned for his riveting National Ballet of Canada (NBoC) performances as Mercutio in John Cranko's Romeo and Juliet. Miriam, born and raised in Toronto, was a graduate of Canada's National Ballet School (NBS) and joined NBoC in 1963. Following their departure, they formed the group "15 Dancers" with their students in 1972, and converted a downtown Toronto space into a theatre in 1974. Miriam's choreographic work embraced satire, while Lawrence's explored the scientific and aesthetic impact of the brick. After presenting Miriam's Another Nutcracker, they re-established the theatre as 15 Dance Laboratorium – welcoming dance artists from across the country. They published the newspapers SPILL and Canadian Dance News; and to enliven interest in dance history, recorded interviews with Canada's dance pioneers. These initiatives piloted ENCORE! ENCORE! to reconstruct and notate mid-20th-century Canadian choreographies … leading to the creation of DCD, Canada's dance archives/museum, and publisher of 41 books. Miriam's honours include the Toronto Arts Foundation's Rita Davies and Margo Bindhardt Cultural Leadership Award, Member of the Order of Canada, and the Ken McCarter Award for Distinguished NBS Alumni. Lawrence passed away in 2003. He is remembered as a charismatic performer, mentor, leader, catalyst for change, and a larger-than-life personality.
Photo of Miriam and Lawrence Adams by Marilyn Westlake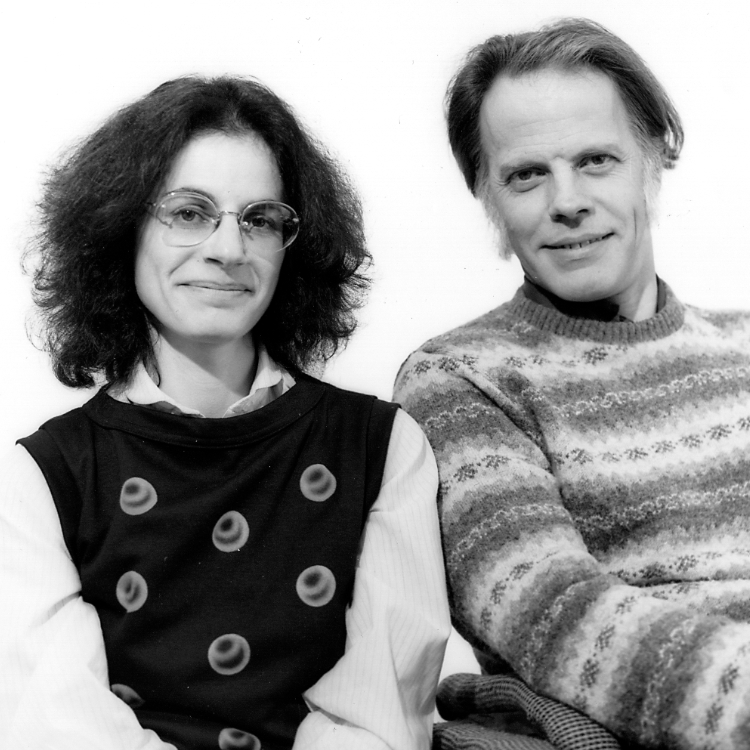 William J.S. Boyle Dance Luminary
Mimi Beck
Mimi Beck has dedicated her career to advancing and promoting dance in all forms. As Dance Curator of the DanceWorks performance series, she has provided artistic direction to the organization, presenting artists with multiple approaches to dance making, and encouraging dance literacy among adults and youth. Mimi was an active choreographer and performer in Toronto's independent dance movement in the late 1970s and early 1980s. In 1985, she submitted a brief to the Canada Council on the role of the dance curator, and received its first grant awarded to a dance curator for professional development. She convened the first meeting of the Canadian Network of Dance Presenters – CanDance. She was Executive Director of this national arts service organization, which is dedicated to strengthening the dance milieu through commissioning, advocacy, and research. Mimi was honoured with a Dance Ontario Award (2007) and a Harold Award (2006), and named "One of 19 who made a difference in the arts" by William Littler in The Toronto Star. From 1990-1994, she was Canadian director of a bi-lateral touring exchange with Dance Theatre Workshop (NY) and the U.S. National Performance Network. Mimi enjoys her roles as mentor, consultant, facilitator, and grandmother.
Photo of Mimi Beck by John Lauener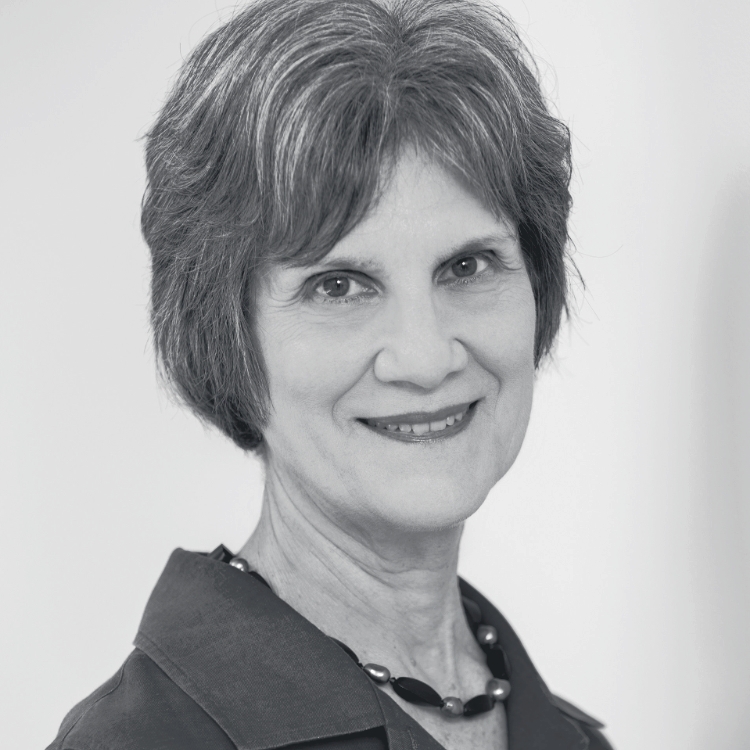 Sandra Faire Next Generation Award
Robert Binet
Robert Binet is a choreographer and is Choreographic Associate as well as Curator and Producer of CreativAction and Special Initiatives with The National Ballet of Canada. He has created 16 works for The National Ballet including The Dreamers Ever Leave You, an immersive ballet first performed at The Art Gallery of Ontario and later toured within Canada, the United States, the United Kingdom and Germany. He also created the original choreography for Karen Kain's Swan Lake. His works are in the repertoires of The Royal Ballet where he was Choreographic Apprentice from 2012-2013, New York City Ballet, Company Wayne McGregor, The Dutch National Ballet (junior company), Ballett am Rhein, and more. Robert created The National Ballet's CreativAction program, which supports Canadian choreographic talent and shares the company's resources with the local dance community. He also leads the company's Apprentice Programme, which supports dancers throughout the first years of their professional careers, and Sharing the Stage, which presents The National Ballet alongside other local dance companies for free, outdoor performances. In 2023, Robert was the Choreographic Mentor at the Venice Biennale College Danza under the direction of Wayne McGregor.
Photo of Robert Binet by Karolina Kuras. Courtesy of The National Ballet of Canada.
Trailblazers
Irene Apinée and Jury Gotshalks, Grace Tinning, Don Gillies
Irene Apinée and Jury Gotshalks were dancers with the Latvian Opera Ballet in Riga prior to the Second World War. After the Russian invasion of Latvia, Jury was forced into slave labour and the two were separated. They found each other at the end of the war in a displaced persons camp in western Germany. With other displaced artists, they created the Latvian Exile Ballet touring displaced persons camps, performing for cigarettes and other items that they could trade for food and materials. Irene used the same pointe shoes for two years. They starched gauze with potato water to make tutus and used parachute silk for other costumes. In 1948, the Gotshalks and their young son were sponsored by the Halifax Music Conservatory to immigrate to Canada and set up a ballet school in Halifax. By 1950, they had trained a core group of senior students to perform with them at the 1950 Canadian Ballet Festival as the Gotshalks Halifax Ballet. In 1951, Jury and Irene became charter members of the National Ballet of Canada while they also juggled operating their company from afar for another season. They also danced on CBC television and with Les Grands Ballets Canadiens in the 1960s.
Grace Tinning – was the social pages editor of the Regina Leader-Post in the 1930s. She had graduated from Rupert's Land College in Winnipeg and had also passed her solo performer and piano teacher examinations at the Toronto Conservatory of Music. Her early dance training was with Dorothy Rowell in Regina and then later at the Mary Wigman School in New York. It is likely that her Eurhythmics training came from the Toronto Conservatory of Music, where Madeleine Boss Lasserre taught Eurhythmics. Tinning was one of the first movement instructors at the Banff School of Fine Arts teaching in 1936 and 1937, and possibly as early as 1935. In Regina, she led a dance group focussed on expressive movement and Eurhythmics, embracing the foundations of movement developed by the forerunners of modern dance such as Isadora Duncan. She was also involved in the Regina Little Theatre Society in the 1930s.
Don Gillies trained with Boris Volkoff in the 1940s and danced in the Volkoff Canadian Ballet at several of the Canadian Ballet Festivals. In the early 1950s he went to England on a scholarship from the Volkoff company to train further and eventually earned a position in the Sadler's Wells Junior Ballet. He also began to choreograph at this time, staging his work independently in London, where he also performed in Gene Kelly's film Invitation to the Dance. He returned to Canada in the mid-1950s and began to choreograph for Janet Baldwin's company for the Canadian Ballet Festivals. In the 1960s, he was an acclaimed choreographer and performer for CBC television, primarily for The Wayne and Shuster Show. In the 1970s and '80s, he did considerable work choreographing musicals in Ontario and Nova Scotia for both professional and amateur productions, and eventually settled in Nova Scotia where he was a notable teacher of master classes for Dance Nova Scotia.